Blog
Analytical Essay from A to Z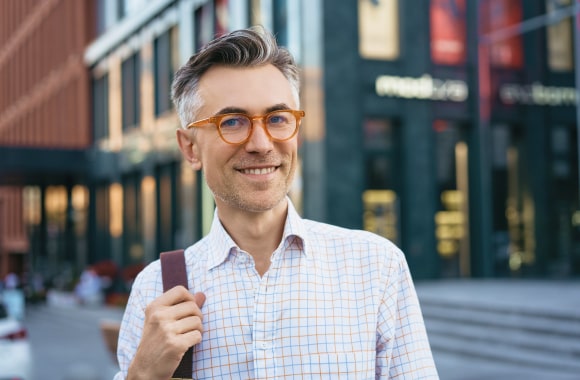 Benjamin Oaks

3.9K
Published:7/25/2016
If you ever thought about the most challenging writing tasks, you might consider the analytical essay as that type of paper. It starts with the literature you should read and then analyze it. You should talk about the author's ideas and goals that he tried to reach with his writing piece. Also, you should find all the hidden meanings and directions in his writing work. It is a task of hard efforts and very time-consuming. Most of that work is absolutely boring, especially in the case if you do not like the book you are reading, and the topic you are writing is not interesting at all. Butt, every situation has a way out, and every problem has a solution.
So, I offer to get clear about the format of analytical essay first. It is very important for an author to know well what he is dealing with. So, you can imagine analytic essay writing as a laboratory task. You have your book and should look at it under a microscope. Is it clear? Just get everything you can out of the source you have and your tools.
Get each part of the book analyzed and identify all the special points there. It can be really important for your writing. Any essay with analysis should be done with some special format. You are analyzing some particular object or event. For example, you can do analytical essay about some particular novel or poem. So, your task is to get clear all the details about the symbolism and methods that the writer was operating.

Tips on writing
It is normal when your view of the subject is just different of that the author had. Your task is just to make an analysis of someone's thoughts but not yours. You just should get everything clear and try to be focused on the details. So, start with a clear understanding of your position about all the certain statements and processes in the book.
Your essay writing will be absolutely better if your topic is chosen by yourself. This will give you the opportunity to have some interest in the topic, and you will have an opportunity to write a paper faster and with some feel of awareness about the details. There are lots of analytical essay topics to choose from. Also, you can come up with something own. But the best effect for your writing will have a topic that would be most interesting for you. It will encourage you to learn more about the author and the piece of writing your dealing with. But if you will choose something boring and completely uninteresting for you, you are risking getting tired of writing and researching right at the start. When I was looking for a topic to write on, I tried to get something special to inspire me to find and provide more evidence to be convincing.
Your introduction is very important because you should start your paper with it and provide it with the main idea you have. But try to be brief as you will have more to say in your paper's body paragraphs. What is really important for the introduction is a good hook to get your reader interested. You can try to imagine what other students with the same topic and task will write and how will they start their papers. No matter what they are writing, your paper should be special and stand out. So, the hook for your introduction is very important. I came up with the question that was encouraging my readers. This stunt is very popular but still effective.
The body of your analytical essay is the place where the main text should be settled. It is also very important to make an outline. This point will help you get everything clear as you are using the road map not to lose your way. After your thesis was stated, you should support it. Get as many arguments as you can and present them to sound convincing. Each of your facts and evidence should come from respectful and undoubted sources. Even if you are using the Internet, you should try to deal with reliable websites.
This part should also be very clear and brief. Just restate your main thesis and get the short summary of your previous text. For analytical essay, it is mostly the time to summarize the text you wrote in your essay's body. You can also explain once again why the problem of your topic really matters.
Need help with your paper?
We help students with writing all types of papers
A+ quality • Zero plagiarism • 100% anonymity