Blog
How to Develop an Interesting Title Using Essay Writing Services?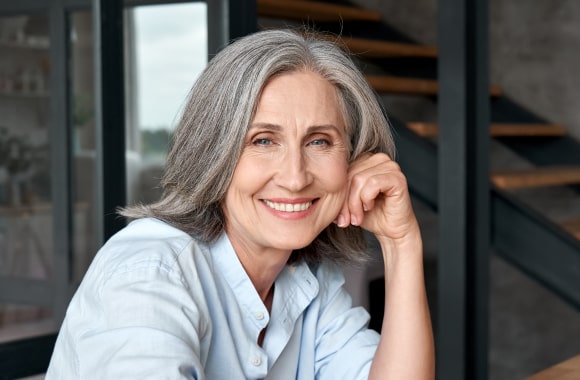 Haiden Malecot

6.2K
Updated:5/19/2021
You receive a new essay assignment and read a terrifying phrase "come up with an original title for your essay". A shiver runs through your body as you ask yourself "How do I do that?". In fact, a good essay topic is about 30% of the assignment's success. However, far from everyone knows how to do it right.
Inventing an original essay title is not always easy. That's why most students prefer to delegate it to essay writing companies like ours. You may do it, too. In case you prefer to write your own paper, you can get some inspiration from the creative paper titles below.
How Can an Essay Writing Service Help Me Develop a Title?
While students always have a lot on their minds, they often find it hard to concentrate and produce a good idea for a paper. Professional writers, on the other hand, are focused on these assignments all the time. Such a concentration has taught them how to title an essay in a unique way for every client. Our professional writers use creative and critical thinking as well as years of expertise to nail your assignment and produce an eye-catching title.
How is a Title Developed at an Essay Writing Service?
In case you already have a title from your teacher/instructor/professor, you can submit it to the writers at once. However, it's not always the case. Assignments with no strict requirements are even more complicated since students may spend days trying to look through thousands of essay titles before choosing their topic. Delegating the job to professionals makes It easier. Experts apply several criteria like the title must resonate with the audience or be memorable.
What Are the Criteria For Picking a Title?
When developing creative titles for paper, a student should take into account some basic tips. They will serve as criteria for a high-quality result:
Memorable quotes from famous people;
Significant dates as well as what happened then;
Topics related to the research;
Several similar titles regarding the same theme.
25 Good Titles For Essays
In case you don't have time for brainstorming good titles for essays, check out the following ideas:
The importance of learning foreign languages;
Freedom of speech: myth or reality?
The ethics side to creating artificial intelligent robots;
3d printing: innovative ways to use the technology in healthcare;
Vitamins & supplements: the popularity and real effects;
Can having pets improve the owner's mental and physical health?
E-books VS printed editions: will libraries ever die?
Art therapy: what diseases can be treated with it?
Does social media make people angrier?
Recycling will never become mandatory;
Online education will gradually replace traditional learning;
The feminist movement and how it shapes the XXI century;
Cancellation trend ruins lives and could have disastrous effects;
Time management is the most important soft skill;
Museums must be free for all;
Why do global problems like hunger or war still exist?
The growth of gambling addiction in recent years;
The correlation between having money and being happy;
Stress is good for people;
Countries can never become truly independent;
Cosmetic surgery abuse;
How do modern technologies leave people jobless?
Mars colonization will happen sooner than people believe;
The Internet requires stricter regulations;
All restaurants must add calories to the menu.
They are general but allow creating a similar unique title that will make your essay very appealing and interesting.
25 Creative Titles For Essays
Depending on the class you are taking, you may find the following titles for essays helpful:
Online shopping as a way to deal with depression;
Dress for success;
People don't treat burnout seriously enough;
Social media: the good and the bad;
New professions of the XXI century;
Self-driving vehicles will have massive consequences for the economy;
Aliens most certainly exist;
Standard tests and quizzes can't reveal one's knowledge of the topic/subject;
Etiquette should become a separate subject in schools;
Beauty standards are harmful to women's psyche;
Students should learn basic survival skills in schools;
All people should have access to clean water;
Adopt a pet because it's better than buying one;
A gap year is not a bad idea;
Gun control should be more thorough;
Who invented GMOs and why?
Is global warming a problem caused by humanity?
The number of scientific breakthroughs is decreasing fast;
Alternative energy sources won't be efficient enough to replace fossil fuels;
Social media is dangerous for mental health;
Most important discoveries of the XXI century;
Aromatherapy and its impact on mental well-being;
Soft skills everyone needs nowadays;
Why does EQ become more important than IQ for job applications?
What's on the horizon for modern technologies in the 21st century?
You may always pick the given topic and start writing your paper or alter it for your preferences by adding uniqueness and personal experience.
25 Catchy Titles For Essays
Selecting catchy titles for essay papers increases the chances of getting higher grades. Consider how many papers teachers have to read, they always praise clever and thought-provoking essays higher.
Climate change is not a human fault;
A world can't have a unified currency/religion, etc.;
Colleges do not invest in scientific programs enough;
How do modern technologies threaten human existence?
Music can heal mental issues and decrease stress;
How do social media shape life as we know it?
Only rich people will afford offline education soon;
Stopping poverty will destroy the world economy;
Vitamin D and its deficiency;
How do advertisements twist the truth;
Colors can change people's mood;
Why is collecting considered a hobby?
The most unusual professions out there;
Reading is better than watching movies;
Will we ever discover extraterrestrial life?
Healthy ways of coping with depression;
How do high-end brands justify their prices?
School graduates lack the knowledge about the world to choose a profession;
Pluto must be called a planet again;
Why do most politicians make people's lives worse?
Some people weren't made to lead;
Nature VS nurture;
Being a brand person: what does it mean?
The effectiveness of bilingual upbringing;
Zero tolerance policy: pros and cons.
Take into account your audience and try to appeal to them by choosing a relevant theme.
25 Clever Titles For Essays
In case the ideas above have not helped you, take a closer look at the following titles of essay papers:
You are what you eat;
Why do people like watching funny videos?
Do people learn from their mistakes?
Postponing everything to the last minute;
How do bad habits develop?
Discrimination;
Bulimia vs anorexia;
Mainstream art;
5 ways to create a passive income;
The necessity of having a part-time job in college;
The effects of divorce on the children;
Coping mechanisms;
Greek mythology;
The appearance of the months;
Why did humanity change the calendar?
Working out in the gym vs at home;
The freedom of speech;
The need for censorship on the Internet;
People's dependency on modern technologies;
Environment-friendly technologies;
How to choose a car?
Why do people experience different emotions in the same situation?
Online classes vs traditional classes;
Education in college vs an online course on a popular platform;
Living on-campus vs off-campus.
They are sure to be helpful and provide a few ideas for a good paper.
How Сan GradeMiners Help You?
Coming up with cool titles for paper is far more complicated than it might seem at first sight. It takes tons of creativity, time, and resources. In case you don't have those, you may always delegate the job to our experts. Professional writers are ready to help with any essay assignment, regardless of how complicated or confusing it might seem. Don't waste any more time – hire experts, and they'll take care of everything for you.
Need help with your paper?
We help students with writing all types of papers
A+ quality • Zero plagiarism • 100% anonymity