Blog
How to Write a Genetically Modified Food Essay?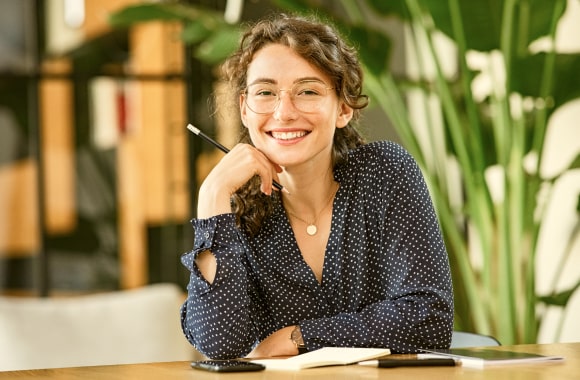 Jessica Nita

9K
Updated:5/19/2021
GM food has significant changes in its DNA to grow much faster and stay fresh longer compared to usual products. The question "To eat or not to eat?" bothers people all over the world: some of us think that GM food can cause harm to people's health when others see great potential in this sphere. If you want to create a good GMO argumentative essay, this guide will help you to do it fast and successfully.
5 Tips on How to Write an Essay About Genetic Modified Food
Needless to say, creating an argumentative paper isn't an easy task, but you can use various techniques for writing to simplify the process. We have gathered effective and simple tips for making essays on genetically modified foods successfully. Keep reading the hints below, follow them strictly, and create a bright document without wasting time.
Tip 1 – Select a Good Subject
Your first important task is to select a good topic for your future work. When choosing a subject, think about your knowledge in a particular sphere. Do not select some unknown for you things you will not be able to describe in your essay about genetically modified food. We suggest selecting an interesting and debatable subject that you will enjoy writing about.
Tip 2 – Research Sources
For GMO foods essay writing, you have to find reliable sources to get information for your future paper. Remember that in an argumentative essay, you have to support your opinion with strong arguments taken from trustworthy sources. That's why it's very important to do research on the chosen topic to find good sources and build a strong paper.
Tip 3 – Structure Your Paper Properly
Any kind of essay about genetically modified foods should have a good structure. It includes all the necessary parts for a paper, like the introduction, the main part, and a conclusion. Follow the main recommendations of the structure to make a well-organized document where all the sentences describe the main idea, and the whole work looks impressive.
Tip 4 – Provide Good Evidence
If, for example, you are writing an against GMOs essay, it's not enough to just tell readers you think GM food is a bad idea that should be banned. You have to express your opinion and support it with strong evidence during writing the whole document. You can use statistics, facts from life, news, reports, and any other trustworthy sources of information that will help to support your idea.
Tip 5 – Proofread the Completed Essay
The last tip in making essays about genetically modified foods is proofreading. Spend some time to re-read your paper to find all the grammar and logical mistakes to make it look perfect. It's very important to polish your completed document, so do not ignore or skip this step. If something is wrong and it's difficult for you to do it, ask our qualified professionals to fulfill this job for you.
25 Best Genetically Modified Foods Argumentative Essay Topics in 2021
Feel stuck with writing a paper about GMO foods? We have a good solution for you in selecting a successful subject for future writing! When you need to make an argumentative essay on genetically modified foods, use these interesting 25 topics that will help you to get exciting ideas for a successful paper that will attract many readers.
How do GMOs in food affect people's health?
Is GMO food a good solution to solve the world's hunger issue?
Why genetically modified food shouldn't be produced?
GMO products and business-ethical things
The main benefits of GM products and why they are important
Why is GM food not safe for people and the environment?
The advantages of using GM products
How does GM food affect the environment?
What is the future of genetically modified foods?
Human health is more important than business: GM food should be banned
Negative sides of GM foods for environment and people
How genetic engineering technology is killing us slowly?
The main perspectives of GM food for the world
Why should GM foods be labeled?
Are modifying genes legal even if it goes about food?
To eat or not to eat: GMO controversy all over the world
Developing GM foods projects in different countries
How does GM corn affect human health?
A business or a solution: will GM food be our future?
The Food Safety Law and GMO
How does GM food affect ecology and ecosystems?
A positive impact of GM products on people
Why should people stop eating genetically modified food?
GMO and Proposition 37: The law is in the food
What is the future of GMOs?
What Should Be the Role of GM Foods in the Global Food Supply Synthesis Essay Sample
According to the statistics, more than 1 billion people in our world suffer from chronic hunger, and the effective solution to reduce it is in growing genetically modified foods. Despite many opinions, these foods are a healthy and quite safe way to solve the hunger problem and grow as many products as people need to consume.
Soybeans and corn are common genetically modified pest-resistant crops. These plants are engineered to be resistant to various viruses that make them more powerful and help them to grow faster and better even in poor environments. Of course, when a plant resists diseases and pests, farmers can get more food faster. Logically, that if this happens, we can get lower prices for vegetables and fruits.
Using GM technology, people can grow more food to get safe and healthy food for those who need it. Food wastage can be reduced by growing modified plants that resist pests and diseases. Nowadays, many countries still need more food for their people, so it's possible to change the situation for the better with GM foods.
Genetically modified products are tested regularly by qualified scientists who have made more than 200 studies already and compare modified and non-modified food. As a result, there is no connection between genetically modified products and any human diseases or disorders in growth.
There is proof that GM foods can keep us more healthy – for example, many people have problems with vision due to a lack of vitamin A in their everyday food. This problem causes not only vision issues but also can cause other diseases. Scientists have made modified "golden rice" to solve this problem: it contains beta-carotene. Sadly, even after many tests, this sort of rice isn't available for buying yet.
But still, there are no confirmed tests and research that can confirm the risk of GM products for people. As we can see, GM foods have many good advantages. For example, some GM plants can destroy herbicides with a special enzyme inside. All products made from GM vegetables and fruits are tested thoroughly for safety. There are no confirmations they contain something dangerous or can change people's DNA, or cause diseases.
GM foods are resistant to various bacteria and viruses, so they can be saved for a long time without any damage when usual food will become impossible to consume. Genetics have made tests on animals and confirmed that GM foods increase cows' growth and mass. They even applied some genetic techniques to animals and received cows with milk of better quality and salmon that grow up quicker than usual fish.
In the near future, genetically modified products can keep us more healthy. For example, New Zealand's scientists have created cows that produce special milk without beta-lactoglobulin – this is a protein that causes allergic reactions for some people. Nowadays, it's still not possible to find this kind of milk in stores, but it shows how important and healthy GM foods can be. Carefully using various technologies, people can become healthier and have a better and longer life.
Need Help Writing a genetically modified food essay? Ask GradeMiners.com!
Do you need assistance in making a genetically modified food argument essay? Our experienced and skilled writers are here to create a strong and interesting paper. We have professional experts who know everything about GMOs and can write a good paper in the shortest terms. Our team understands the client's requirements and creates various documents on time.
Please ask us to do a genetically modified food essay for you and get a completed paper without plagiarism and grammar mistakes. We have a team of editors who checks every finished document to make it look impeccable. Every document created by our talented experts is 100% unique and well-structured to follow the latest requirements in writing. Trust our professionalism and order your papers at GradeMiners.com!
Need help with your paper?
We help students with writing all types of papers
A+ quality • Zero plagiarism • 100% anonymity