Blog
How to Write a Persuasive Speech?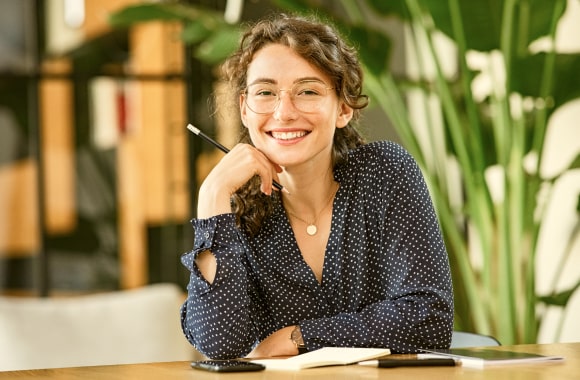 Jessica Nita

7K
Updated:5/19/2021
Writing speeches is an essential skill not only during the education process but in life, too. It's all about putting facts together in a logical order and presenting it to the public. The audience can be very different, so as speeches. However, the answer to the question of how to write a persuasive speech resembles a lot. Your job is to convince others in your point of view. It could be a challenging assignment, especially without preparation. That's why most people prefer to write their speeches and edit them beforehand.
Aside from that, choosing a topic is the second most difficult thing. Even if you have to make a presentation for a certain subject, the selection of topics is limitless. Choosing the right topic that motivates you and resonates with the audience is a sure-fire way to succeed with the task. Let's talk more about the skills and guidelines of creating a perfect speech as well as how we can help with it.
General Persuasive Speech Guidelines
Ideally, the goal of your speech is to convince others of a certain point of view. However, if the audience has a totally different opinion, making them admit your idea stands a chance is also a win. To do it, you should learn how to write persuasive speech notes.
The goal of any speech of this sort is to guide your audience through a story, convincing them of your point of view. You can do that by building a logical narration that appeals to the listeners. Simply putting together dry facts won't produce any impression. Your main goal is to sound as if you are the best expert on the topic. Be passionate about your speech and inspire passion in others.
It's also crucial to maintain the structure. Just like most essays, a speech also requires a beginning, the main part, and the conclusion. The body of your speech should contain several logically connected paragraphs that convince the audience in your opinion more and more, one argument after another. Finally, just listing arguments won't produce a good impression unless you summarize the content and make a strong conclusion.
Another helper in writing speeches is authenticity. When you hear others say speak from your heart, it doesn't sound very helpful. Yet, there is a decent idea in it. It implies that you should write what feels true to you, what resonates with you, what matters in the current conditions, etc. Add your voice to the story and support it with facts.
Finally, such a speech is not only about talking. It's about saying things. You don't have weeks to talk about your topic. The time is limited and you should not waste a second by filling your speech with water. Add only valuable information and compelling arguments to prove your point of view within 10-20 minutes.
5 Persuasive Speech Tips
Students often look for some clear instructions on what to do and how to do a persuasive speech. The truth is that they are searching for a magical button that will provide them with a finished speech. While we'll talk about that kind of solution later, there are a few helpful tips as well. If you plan to write a good speech and need precise instructions, use the following tips to help you out.
Tip 1 – Strong introduction
One of the main persuasive speech tips is to start with some powerful stuff. It can be an unexpected statistical fact or a question. Another popular solution is to pick a famous quote that resonates with the topic. Your goal here is to draw everyone's attention.
Tip 2 – Maintain audience's attention
Once you have people listen to you, the speech must not turn into a boring monolog. Structure your speech properly to help the audience get a comprehensive idea of what you are trying to prove. Use hooks and logical transitions to maintain the speech's dynamics and logic.
Tip 3 – Support your idea with facts
An effective persuasive speech must always contain real statistics, proved facts, and relevant arguments. In case you plan on quoting anyone, make sure the name has a high reputation among the listeners. It'll increase their trust in your arguments and opinions.
Tip 4 – Apply the main rules of storytelling
If you already have a strong beginning, build on it. People like a good story, so make sure your speech grows and evolves. It should have a climax and resolution. They'll add clarity and help the audience understand the main idea you want to prove as well as the arguments you use (and why them).
Tip 5 – Practice reading your speech
Read the finished text several times to see if you may add some clarity, improve the word choice, remove grammar mistakes, etc. You may also adjust the structure in case you missed some essential paragraphs. Consistency is the key to writing the best speech with the most powerful impact on the audience.
Do's and Don'ts of How to Write a Good Persuasive Speech
In any assignment, there are guidelines and tips that state what a student should do. However, there are things one should know not to do. They are equally significant for the best possible results. Most of such tips depend on the given topic, subject, audience. Nevertheless, there are several tips that can be applied to all speeches. So, in case you are wondering how to write a good persuasive speech, look through the things you should do and avoid doing.
DO'S
There are many do's and a lot of them depend on your personal preferences.
As a speaker, you get to pick whether you want to be emotional or passionate, exaggerate at times or attract the audience in any other way. However, it's better to think about the audience for a while and define which approach will work for them;
Another thing you should do, and it's often included in the persuasive speech guidelines, is to stick to the structure. It's very important to present arguments from the weakest to the strongest. This way you'll build up the story instead of losing the audience's attention;
To make a lasting impression, you should conclude with the strongest arguments that people won't be able to ignore. Check the list of arguments and organize them from the weakest to the strongest. Leave the only strongest for the conclusion part;
Cut the parts of the speech you see lack strength. In case you notice that some parts of the text underperform, remove them from your speech. It's not about the length. Your job is to make a strong speech and, in this case, the fewer words, the better. As long as they contain the most powerful arguments and convincing content, of course.
Apply these tips to make a clear, comprehensive, and convincing speech regardless of the topic you've got.
DON'TS
Keep in mind that when learning how to make a persuasive speech, you should learn which things to avoid, too. While it's obvious that a speech should not be boring, too long, or overwhelmingly complicated, these "don'ts" aren't helpful. Nevertheless, we've got you covered. For instance, take a closer look at some examples that won't help you fulfill the purpose.
Do not try to sound too sophisticated. It's always complicated and boring. People generally fail to understand you. So, when writing a speech think about telling it. Reading is not the same as listening, so write as you speak;
Do not reveal the main content in the introduction. Yes, it must be strong and catchy. However, its purpose is to draw the attention;
Do not postpone writing your speech to the last minute. It's almost impossible to improvise with this kind of speech. So, plan accordingly and account for different obstacles you can come across when writing.
How Exactly Can GradeMiners.com Help You With Persuasive Speech Writing?
Do you hate persuasive speech writing? Do you lack the time to do a good job? You definitely need professional assistance. Hire our writers to help you out with the writing part and buy a high-quality speech. Our writers have plenty of experience and advanced skills to create the right speech for you. They'll account for all your preferences and expectations when choosing arguments and building a story.
Writing a compelling speech takes time and effort. Moreover, it requires high-quality editing. Regardless of why you need assistance, our academic writing company is always at your service. Delegate the job to experts and dedicate more time to practicing the delivery part.
Need help with your paper?
We help students with writing all types of papers
A+ quality • Zero plagiarism • 100% anonymity