Blog
How to Write a Newspaper Article?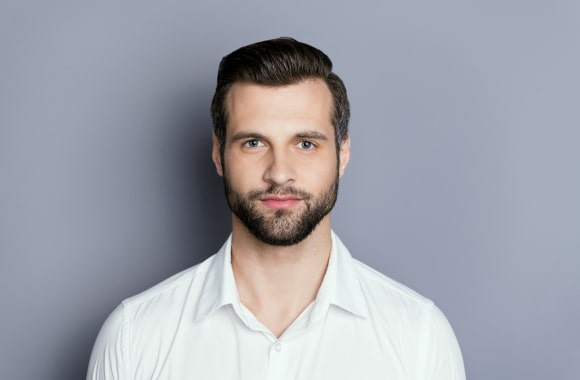 Jared Houdi

2K
Published:7/5/2021
A Newspaper article is a genre of journalism, in which a specific topic is considered. It contains analytics, forecasts, expert comments, etc. In the article, the journalist summarizes events and facts, makes certain conclusions and forecasts. If you want to know how to write a good news article you can read this article.
How to Write a News story
News stories are the most popular media items. These are small messages that briefly describe the event that happened. For example, about a music concert that took place, a factory-built, or the death of a famous person.
These messages answer several essential questions: what happened, where did it happen, when did it happen, who was involved? News stories provide vital details. For example, how many spectators were there, what will be produced at the plant, what quantity, merits the deceased actor had, etc.
Even a schoolboy can write news stories. But you need to know some of the nuances. The note structure is the same as when writing any journalistic material – the title, lead (the first paragraph, so to speak, the announcement of the article), the basis, and you can also include a conclusion.
How to Write News Articles
If you don't know how to make a news article, you must read these rules. The first thing you can do is write correctly in building classic journalistic material and let your topic be relevant, attractive to the reader.
Feel free to introduce yourself as a freelance journalist of those publications you have already published or want to publish (the second option is better coordinated with the editors in advance). Then go back home and start writing.
Writing a News Story
Let's start from the very beginning. You need a title. Headings can be divided into those used in newspapers and those used on information sites. If you try to explain it simply, then the headline for the newspaper should be short (2-3 words), and it should be artistic and exciting. And for sites, a long title is used, clearly revealing the essence of what happened. If you want to understand the headlines in more detail, read the articles on your favorite news portals.
Writing a News Article
News article structure:
heading;
lead;
body of the article;
conclusion.
First, you need to decide on the topic of your article. The title can be thought up both at the very beginning and after the completion of writing the material.
Lead – the first paragraph of the text. This is the introduction. Typically, in print, the lead is shown in bold. In the lead, identify the topic, briefly but succinctly let the reader understand what the article will be about.
What does the body of the article include, its foundation? Analyze the problem under consideration, write about it in detail. You can build your material chronologically (describing some events in the order of temporal sequence), or you can logically – when the following follows from one. Add statistics, expert opinions, quotes. Learn by reading quality periodicals.
Don't just read the articles, but note what you liked about them, what sounds convincing, what techniques you want to use in your materials. Give different points of view, let the reader think, and form the final opinion himself. If the material is extensive, break it up into parts and create a subheading for each.
The conclusion contains one or at most two paragraphs of text. Conclude, sum up, draw some conclusions from what you have written.
And finally, a little advice. If you write and publish, then sooner or later, you will be bored with requests to write on topics that are not interesting to you and, at the same time, for free. Prepare a convincing argument for your "no" in advance if you don't like the offer. And if you are asked to write a biography or some other text, how to explain to people that this is work that should be paid for? Say that preparing the material takes a lot of time and effort, distracts from work, and you can write it only for such and such a fee.
How to Start a News Article
If you don't know how to write a news article about an event, you must read these tips. You are attending a city concert (a visiting rock band, symphony orchestra, or ethnic music group from Australia). You want to write a newspaper article about it (you want to see your last name in a newspaper/magazine / Internet, brag to your friends, or just start in journalism). Why not.
Attend the event, take good photos, and, if possible, talk to the concert organizers, artists, and audience.
News Article Examples
For clarity and good memorization of how to make a news article, we will give a wild example. The President of France arrived in Bagdat. For a print edition, come up with a title as follows. Select the keywords from the text that you will use to compose the title. Words: President, France, visit, Bagdat, important guest, unexpectedly, and so on. These words evoke specific associations. Well, let the title be called "An Unexpected Visit." By the way, you can come up with a title both before and after writing a note. This is already more convenient for you. And for the site, the title will be "The President of France visited Baghdad."
Now let's move on to the lead. The lead is the first paragraph of the text. As a rule, it is in bold type. In the lead, we briefly give the preliminary information. You write out our invented long headline, suitable for the news agency (The President of France arrived in the Iraqi capital Baghdad on a business visit to sign some agreement. He will stay here for one day and then go there. "There should be 2-3 small sentences in the lead. You can deviate from any rule a little, but a lead should not consist of 5 words or several paragraphs without fanaticism.
After the lead, write the body copy. Write what you know about what happened, what is reported in the press release, what you could learn from other sources. Be short, to the point, give people essential information and primary details.
In conclusion, you need some kind of closing sentence. Let's say, "Mr. President promised that this is not his last visit to the cities of Iraq and next year he will arrive at the Festival of Iraqi Folk Music." Or "The signed agreements will bring real benefits to the people of Iraq, because (in this place, useful prospects are summarized)." Also, at the end of the news note, there may be a background, the background of this event, some details on this topic.
How to Write a News Story Using Grademiners.com?
You can write a news article yourself or using the Grademiners.com service. The site specialists can write a news article for you very quickly, right after you fill out the application.
Need help with your paper?
We help students with writing all types of papers
A+ quality • Zero plagiarism • 100% anonymity