Blog
Annotated Bibliography Topic: Quick Overview & Writing Ideas
Benjamin Oaks
1

11615
An annotated bibliography topics list is a page describing sources of information you've been consulting prior to conducting research. Annotated bibliographies can be either a part of a complex research paper or a separate assignment. Usually compared to an Abstract, an Annotated Bibliography contains more detailed information on a writer, the main ideas of a specified source, background information about an author, etc. More often than not, an annotated bibliography is a quite confusing type of writing. That's why we've decided to cover its most crucial points and provide some good topics for annotated bibliography.
Things to keep in mind choosing topics for annotated bibliography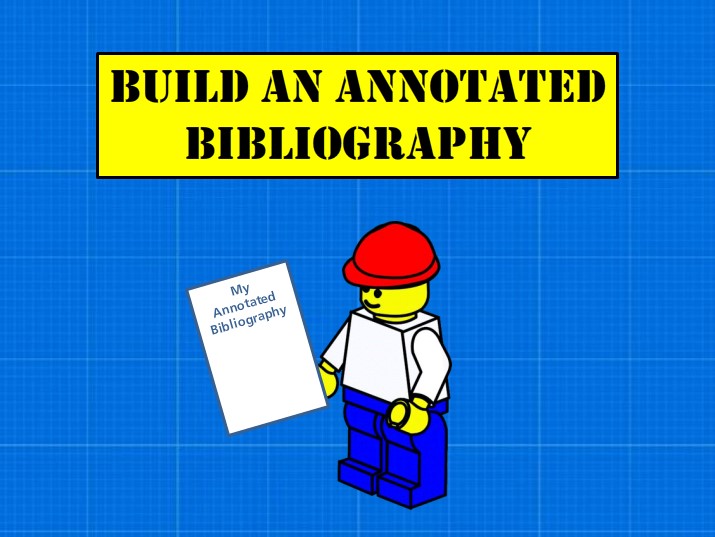 You shouldn't confuse annotated bibliographies with reference lists. An annotated bibliography is like a list of references but adding a full description of used literary sources, as well as your personal evaluation of each work. The goal is to prove your opinion regarding a topic is justified by showing a reader that your primary sources of information are valid and credible. An annotated bibliography topics list should consist of primary sources of information:
Textbooks and e-Books;
Scientific magazines and journals;
Academic periodicals;
Newspapers;
Articles by professors and subject matter thought leaders;
Dissertations by scholarly influencers;
Scientific websites;
Topic-related videos from academic sources.
Secondary sources of information, such as interviews, surveys and polls are seldom used in annotated bibliographies. Another point to keep in mind is that every time you mention a source in a text, it has to be properly quoted. Read MLA and APA in-text citation guidelines to learn how to insert quotes in a text and format them properly. Otherwise, you could get into trouble with plagiarism. Sources used in a text must correspond to those presented in an annotated bibliography.
Annotated bibliography example
White, K. P., Goldsmith, K. S., & Blackmore, A. (1975). Nonfamily living and the erosion of traditional family orientations among young adults. American Sociological Review, 73, 631-658.
Based on original data from the National Longitudinal Surveys of Young Women and Young Men, the scientists at the Rand Corporation and Brown University were able to test their hypothesis regarding how living outside a family influences young people's behavior, life attitude, values, career expectations, and ambitions. Traditional sex roles were tested by the researches as well. The hypothesis was partially proven on the example of young women, while the effects among young men were barely visible. Scientists were able to conclude that the more time young adults spend outside their families before entering a relationship which possibly could end in a marriage become more prone to individualism, independence, and self-respect. The result of research is fundamentally different from the one conducted earlier by Williams, B. J.
Topic for annotated bibliography – where to start?
Don't confuse an Abstract and an Annotated Bibliography. While an Abstract is a summary of student's own paper 200-300 words long, a Bibliography with annotations is a description of every source of information a student used to prove the point of view. After presenting a full reference mentioned in a text, you have to provide a solid summary of a source itself 100-200 words long. This will help you reach 5 essential goals:
Provide a complete description of literature used in a paper;
Create a more persuasive thesis statement;
Offer readers a list of topic-related primary literature for further studying;
Help the audience better understand the topic's importance;
Shed light on fundamental problems related to a topic under analysis.
To cope with the task up to the mark, you have to choose a proper type of annotation writing. All in all, there're 4 annotated bibliography styles:
Indicative – Deals with the scope of sources and provides an overall concept regarding research;
Informative – Gives a summary of every source mentioned in a text and provides your argumentation in favor of the chosen materials;
Evaluative – Highlights strengths and weakness of every source you used and explains why exactly you've chosen it;
Mixed – Sometimes you'll want to mix the three styles, but remember that a word limit is up to 200 words per a source annotation.
Knowing these hints, it won't be a problem for you to think of easy annotated bibliography topics. Thinking of a topic isn't as hard as actually drawing up a bibliography and explaining why a certain source was used. Topics aren't an issue at all. The most difficult part is to find appropriate background sources of information and provide an explanation for why you've chosen them. As for now, here's a list of topics for an annotated bibliography to kick-start your creativity in a second.
50 annotated bibliography topic ideas
World financial crisis.
Globalization.
Forecasts are just a guess.
Internet Marketing in 2018.
Drug abuse.
Steroids in professional sports.
Education as a career path.
Education in the US.
Ways to prevent the global warming.
Trump's healthcare policy.
Freedom of speech.
Gay marriages.
Legalization of marijuana.
Feminism.
Suicide rates in the US.
Autism.
Genetic engineering.
Cancer treatment.
Gun control.
Turf wars.
Mass shootings.
War on terrorism.
Money laundering.
Plagiarism control.
Essay writing services.
Plastic surgery.
Beauty standards.
Air pollution.
Ban on animal testing.
Racism.
Feminism.
Modern-day slavery.
Nuclear energy.
Protection of human rights.
Drunk driving.
Tattoos.
Extreme sports.
Age of consent.
Internet criticism.
Internet censorship.
Internet toxicity.
Porn and nudity.
Hybrid vehicles.
Rock music.
Rap and Hip-Hop.
Donald Trump.
Online dating.
Anorexia.
Junk food.
Malnutrition.
FREE HINT: How to ace an annotated bibliography in 6 hours
Annotated bibliography essay topics are a pain in the neck for any student. This assignment bears little academic value. But what it does is take away free time which you could've otherwise spent resting up, hanging out with friends, or doing more important academic assignments. Today, you can delegate writing an annotated bibliography and looking up relevant topics to professional writers of GradeMiners. We'll finalize the task in less than 6 hours. Basically, overnight. While you won't have to do anything! Just fill out the order form, specify that you need an annotated bibliography, and consider it done.
Get your original paper
Free!