Blog
Writing a Police Brutality Essay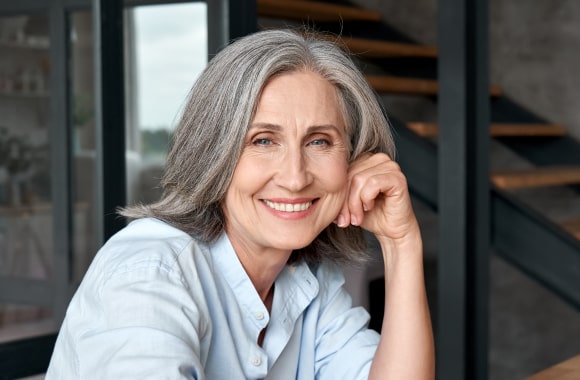 Haiden Malecot

43.6K
Updated:4/7/2021
Lack of ideas for writing a good thesis statement for police brutality essay?
In simple words, police brutality is the use of excessive or unnecessary force by police officers against civilians. In the USA, the issue of police brutality has been a component of many major social and political movements.
For example, the anti-war protests and civil rights movements of the 1960s have all involved claims of police brutality. Today, videos of law enforcement officers shootings shared on social media resulted in the Black Lives Matter movement which claims that American police uses excessive force against unarmed black people.
The issue of law enforcement officers' brutality is sharply debated and has become a popular topic for essays and research papers in high schools, colleges, and universities.
We must admit that the topic is very controversial and many students face problems when deciding how to formulate a strong thesis statement for police brutality essay and what to write about.
In this article, you will find general recommendations and useful tips on how to write an essay on this challenging topic. Besides, there are 20 interesting paper topics for your inspiration.
How to write police brutality thesis statement?
Before you start working on a thesis statement, you need to analyze a lot of news, statistics data, and analytical material which can help you formulate your research question and answer it.
All topics for writing essays on police brutality are debatable so you will need to take a stance and argue your position, trying to convince your audience to accept your point of view or take some actions.
That's why you need to write a strong police brutality thesis statement – the main idea or central message that will help you stay focused and will guide your writing. It will tell your readers what content to expect.
How can you create a strong thesis? Use these tips.
Collect evidence an organize it, finding relationships between facts.
Create a working thesis that you think you will be able to support with this evidence.
Don't make your thesis long – focus your ideas into 1 or 2 sentences.
Avoid vague words and make the thesis clear and highly specific.
A strong thesis answers the question, "So what?"
Avoid generic argument, formulas, and generic words.
Use concrete subjects to sharpen your meaning and active words.
A good thesis statement for police brutality
When writing a good thesis statement, it's not enough to just announce a specific topic or report some relevant facts. You should include a comment about your personal position on the police brutality issue. Review these two examples.
The use of excessive force by police against unarmed Black Americans can't be justified and should be treated as a public health issue. It requires developing clear and consistent standards for training police officers, doctors, and teachers.

Cases of police violence involving Black Americans are given disproportionate attention, and there is on the proven statistical basis for this claim.
Essay on police brutality racial
Writing a successful essay means organizing a coherent set of relevant ideas into a logical argument. So you need to research the topic, gather appropriate evidence and examples, and use brainstorming techniques and mind mapping to generate new ideas for your argument and to organize them into a logical structure.
Commonly, essays have a linear structure and present one idea at a time, so it's essential to organize all ideas you have generated into an order that makes sense from the audience's point of view. That means structuring essays according to the reader's logic.
There is no set formula for structuring essays because their structure is unique according to the major claim the writer is making.
What is the best structure?
There are different types of paper structures used in academic writing:
thematic
comparative
by context
chronological
These generic structures can be combined to create more complex ones. Still, every essay should include such essential parts as introduction, body, and conclusion. Let's discuss how to write these parts in detail.
Police brutality introduction essay moves from general to specific. Its purpose is to engage readers and motivate them to read until the end. You need to provide the background for your topic with a broad opening sentence. It's better to start the introduction with an attention grabber – an interesting fact, statistics, or provocative question to catch the audience's attention.
Then you should state a thesis to answer the question and provide a road map for your argument. It's essential to mention all the major ideas to help readers follow the argument and include a link to the first main point.
The content of the body part typically includes ideas, explanations, analysis, relevant evidence, and examples.
Each body paragraph discusses one main point that supports the argument.
Start each paragraph with a topic sentence that expresses the main idea of the paragraph.
Explain this idea, providing additional information. Include relevant evidence and several examples to support your topic sentence.
Analyze and interpret your evidence and comment on its significance for the argument.
Conclude the paragraph with a transition sentence that summarizes your ideas and introduces the next point.
In conclusion, the writer has to move from specific to general. Do your best to write a powerful conclusion and leave your audience with a feeling that you have done a great job.
You should restate the thesis, sum up main points, and tell about possible implications or provide suggestion concerning further research.
Remember: never include new information in concluding paragraph.
Before you start writing, create a working outline that will help you keep track of your argument. Start writing an essay with body paragraphs. Write introductory and concluding paragraphs after the body.
Introducing paraphrasing and quotations, don't forget to cite sources to avoid plagiarism. Create a references page and include all sources. Revise and rewrite your first draft to enhance the content and improve the flow and the logic.
Proofread the final draft and fix all mistakes and typos.
20 best topics on police brutality
Still not sure what to write about? Review these topic suggestions.
Law enforcement officers' brutality against racial minority citizens.
Major causes of police brutality.
Is there a connection between the use of excessive force by law enforcement officers and the race of civilians?
Analyze several facts using unnecessary force by policemen that you have learned from the news.
History of Black Lives Matter Movement.
What measures can stop police violence in the USA?
Why do law officers use excessive force?
Can the use of excessive force against civilians be justified?
Law enforcement and racial conflict.
Legal and social implications of law enforcement officers' brutality.
What should you do if you believe that your rights were violated by law enforcement officers?
Discrimination in law enforcement in the US.
Impact of law officers' brutality on the mental health of African Americans.
How to reduce policemen violence.
History of police violence in the US.
The violence of offices of the law and public opinion.
Examine police brutality in the courts.
Past and present of the violent police behavior.
Law enforcement violence and race riots in France.
Incidents of police violence in post-apartheid South Africa.
These are just some of the best topic ideas for writing an essay on police brutality racial. You can also use these topics as clues for starting a further investigation.
If you search the internet, you are sure to find lots of news articles and scholarly studies in journals devoted to this hot issue and are likely to discover plenty of interesting ideas for your essays and research papers.
---
Can't wait to hand someone your essay on police brutality? We're right here! Click the button to access the best writers of the world.
Need help with your paper?
We help students with writing all types of papers
A+ quality • Zero plagiarism • 100% anonymity