Blog
How to Make Your MBA Personal Statement Stand Out?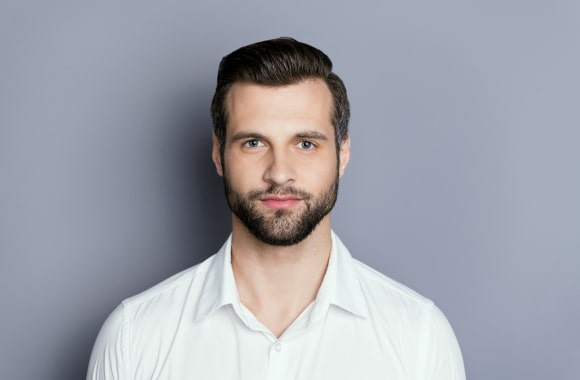 Jared Houdi

6.8K
Updated:5/25/2021
Writing a personal statement MBA is an excellent opportunity to show how much you wish to join a certain education institution like college or university. It's a sort of an essay where you highlight your best achievements, goals, and ambitions, showing why they should accept you. If you do the job right, your chances of getting in skyrocket immediately. So, focus on why you feel so passionate about the subjects, extracurricular activities, or the facility in general. Find out everything you should know before getting down to writing in the article below.
Main MBA Goal Statement
In case you have never seen a sample MBA personal statement, you should check out ours. They will provide you with a possibility to discover the main principles of writing the paper in a high-quality example. However, it's also wise to learn more about those aspects beforehand. This way you'll notice them in the text as soon as you see them. So, how do you write the goal statement?
When working on your personal statement, adding goals is essential. They must be clear, ambitious enough, and real. List one or two goals and explain why they are so important to you. Besides, this is a perfect chance to add some personality. Use examples and life stories to prove your goal is meaningful.
Think about your life goals for a minute. You have quite a few, don't you? Well, write about the ones that resonate with education. The content must resonate with the readers. However, it doesn't mean one has to write things a committee member would want to read. It's a fine line between appealing to others and trying to look like a totally different person just to get in.
MBA Personal Statement Outline
Before you get down to business and create several personal statements MBA, create outlines for each of them. Remember that you can't submit the same essay to different colleges (or, at least, you shouldn't) because they are all different and you must find something unique you can offer to each of them.
Make a plan on what you want to include and arrange all arguments in one logical chain. Add sentences that will smoothly shift the focus from one argument to another. Moreover, writing the outline eliminates the chances of you forgetting to add some vital facts. Use the following outline as a plan for your unique text:
Start by mentioning some unique piece of information the committee member couldn't know from your application;
Add strong arguments on why you want to get MBA;
Compliment the school you want to join by emphasizing the faculty, internship opportunities, etc.;
Be confident and clearly express your thoughts and goals;
Explain how MBA can help you achieve your goals.
Another significant tip that didn't make on the list is editing and proofreading. Remember to check your paper before submitting it. Poor grammar and numerous typos will send your statement to the trash bin no matter how ambitious and well-written it is.
MBA Personal Statement Format
Aside from every detail above, it's essential to format the paper, too. Download an MBA personal statement sample to see how it's done properly. If you want your statement to get attention and stand out from the rest, you should devote enough time to perfect it in every aspect. The formatting requirements often include the following details:
2-3 pages long;
Double-spaces with 1-inch margins;
Times New Roman font;
12 pt.
However, these are the general rules that are treated as appropriate. Most universities do not set rules on the length or formatting. However, some do. So, check out the list of formatting requirements beforehand and adjust the paper if needed.
In addition to the fundamental formatting guidelines, some education facilities share detailed lists of requirements regarding the content they want to see. For instance, it must be a five-paragraph essay with an emphasis on how you plan to use your MBA.
5 MBA Personal Statement Writing Tips
Creating an outstanding personal statement is a more complicated assignment than it might seem at first sight. You might think you live a full life with plenty of big goals and huge achievements, but when it comes to writing about them on two pages only, thoughts keep running through your head. It's overwhelming and confusing, especially when you have no idea which achievements to mention and how to appeal to the committee members.
Do you want to try writing a unique statement? Find out all essential tips on how to do a superb job in the list below. Take them into account when writing and you are sure to succeed.
Plan everything beforehand
Think about the writing process as a long-term project. It requires careful planning and attention to detail. Lest you forget anything or fall behind with the deadlines, plan what and when you want to write. Think about why you want to get in and how you can be of help to the institution. Try writing according to the plan and don't postpone till the last minute. Make sure to dedicate enough time to create something worthy of the universities' attention.
Deliver your thoughts clearly and comprehensively
A personal statement for MBA has a huge impact on whether you will be accepted. That's why it's better to think through every detail and present yourself in the best possible way without exaggerating or fantasies. Highlight your achievements, goals, and ambitions in the most comprehensive way possible. Blurred thoughts that don't make sense or keep distracting from what you are trying to explain must be discarded from the text.
Formatting is essential
Remember that the statement must have a clear structure. Divide the text into logical paragraphs to make it look professional. Reading such texts is also easier, so it could be one of the things that make your paper stand out from the rest. Remember to include the introduction and conclusion as well as connect each part of the text with the next one. It has to be a smooth and logical transition.
Add enough examples
Being socially active and having plenty of extracurricular activities is always a good thing. However, when highlighting your best achievements, it's better to include only relevant examples. For instance, the college you wish to attend has a swimming team. If you have experience in competitive swimming, add it as an example. The committee is sure to notice that you could be an asset to their team.
Remain authentic
Many students try to write personal statements according to the scheme they find online. As a result, the committee reads through hundreds of letters that look almost alike. While it's good to have a structure and add some dry facts, adding some personality can be the one thing that makes your paper stand out from the rest. Not too much, but a bit of your unique perspective on the world or goals can become your winning ticket.
MBA Personal Statement Examples
One of the ways to get some inspiration or a glimpse into what a good statement should look like is to download free samples. These are high-quality texts written by our experts in the past. For instance, you may download a personal statement for Master in Business Administration and observe how professional writers drew readers' attention to the best achievements and showed how a student will become an asset to the education facility. Explore various samples on the website and hire experts to create a unique personal statement for you.
Where to Get Help Writing Personal Statements For MBA?
Are you looking for someone to write personal statements for MBA programs? Do you need professional assistance? Hire our experts and enjoy top-quality results delivered to you on time. There is no need to worry or stress out about having to write such a valuable paper. Our team of experienced, talented writers will create a unique, outstanding statement that highlights your achievements in the best possible light. Experts know how to appeal to the committee of the college or university you want. They add facts from your life, describe your personality from the best angles, and support the statement with solid examples.
Need help with your paper?
We help students with writing all types of papers
A+ quality • Zero plagiarism • 100% anonymity