Blog
How To Write A Top-Notch Euthanasia Essay?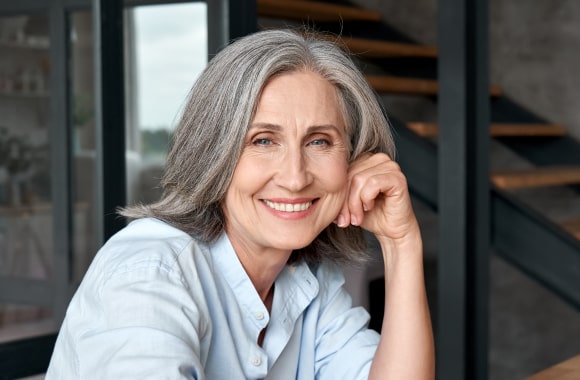 Haiden Malecot

53K
Updated:4/7/2021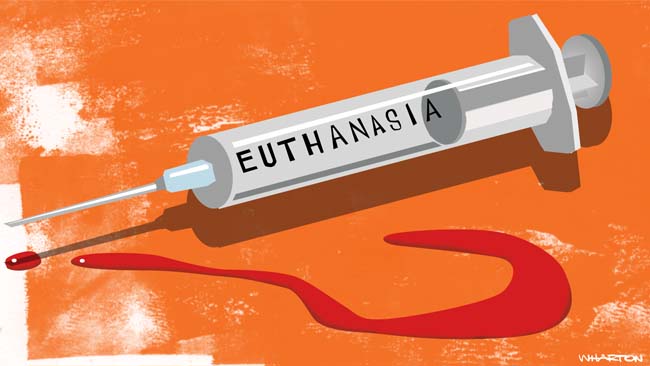 Loads of students would agree that writing an essay is no picnic. It takes dozens of hours to choose the most interesting topic, find relevant sources, go through several articles and books, create an outline, organize your thoughts…
And all that is done to write one single paper.
Moreover, if you are not that much experienced, you might stumble onto several pitfalls you couldn't foresee.
We've tried to create the simplest guide for you to avoid mistakes and save time while writing your euthanasia argumentative essay.
Let's go!
What's the best euthanasia essay structure?
You might be well acquainted with the typical structure of essays. But is there any good reason to stick to it, you might ask.
Sure. We give two!
Reason 1. Lack of experience
Have no experience in essay writing? Well, then persuasive essay on euthanasia might become your nightmare. This type of essay would require a solid position, argumentation, and loads of facts.
Apart from that, you'll have to be convincing and persuasive. The goal of this essay would be making your reader join your position.
Using a standard structure here would help you…
Sound more persuasive
Save time on planning the structure
Double profit!
Reason 2. Ease of use
Using the standard structure for your euthanasia essay would reduce the time you spend on writing and help you create a solid argumentation.
Moreover, it is quite easy to understand for both, writer and reader. As a writer, you'd be given a structured frame to fill in with your thoughts. Your reader, later, would be concentrated on what you tell, as to how you tell it would be pretty standard.
…So, how would euthanasia essay outline look like?
Introduction
In most cases, it's a small paragraph made of 5-6 sentences only. Use this part to present your paper, grab the attention of readers, and make them read till the very end.
That's not easy, we know. Still, impossible is nothing. Look for some interesting facts or eye-catching statistic to convince readers your article is worth reading.
Note! There is no need to make your euthanasia essay introduction too long. It is significantly better to write more in the main body.
Pay good attention to the euthanasia essay thesis. Usually, it clarifies the author's position and explains what the text would be about. If you want to add some spice to the text, try making thesis controversial. It would make your reader argue with you while reading and most definitely would grab the attention.
The main body
It's the biggest part of your article and the number of paragraphs is not limited. Usually, the amount of paragraphs is defined by the number of arguments you have.
Each argument starts a paragraph and is followed by a brief description or explanation. Elaborate on each statement you make, to make it clear for your reader and well contextualized.
The purpose of the main body is quite clear: convince your reader that your point of view is correct. That's called a pro level in essay writing.
You'd better start with creating a euthanasia essay outline. It would help you put your arguments into the right order. Find the best way to present your arguments.
Usually, writers place the most powerful arguments at the very beginning and at the end of the main body. Arguments, that are considered weak or just less impressive are placed somewhere in the middle.
Conclusion
Euthanasia essay conclusion is the last part of your paper. The approximate number of sentences is 5-6, like for introduction.
Here you won't provide new arguments or proofs. Use this paragraph, to sum up, everything you've already said. It's your final chance to convince readers. Impress your readers, leave them with questions, make them remember what you've said.
Note! Don't use complicated words or abbreviations, those may confuse your reader and spoil the overall impression.
How to choose the right euthanasia argumentative essay topic?
It might seem, that the number of possible topics for euthanasia essay is quite limited. Still, there is an opportunity to diversify your title and make your article a bit more interesting.
For example, if you don't want to write traditional and boring essays like "why euthanasia should be legal essay", you can analyze the practice in other countries.
There is always a possibility to consider all the pros and cons of euthanasia and try to predict the consequences of legalization.
In fact, you don't have any limits, that's why you can choose the topic, which would be relevant to your needs, interests, and preferences.
Don't forget to do decent research of the sources. Go through several books and articles before defining your topic.
How to write the euthanasia pros and cons essay?
As we have already mentioned, this issue has loads of benefits and pitfalls. Let's consider some arguments for both, euthanasia pros and cons essay.
Pros of legalization:
People have their right to die

Dying is not a crime. Surely, it is quite sad that some people don't want to live due to some circumstances. However, you should respect their rights to live and die. It's not your business and you should not violate the privacy of other people.

Save incurable people

Don't forget about diseases like cancer, HIV or tuberculosis, for example. The chances to get better aren't very high and people are sentenced to endure pain. People need this opportunity to overcome suffering if they don't have another choice.
Cons of legalization:
Medical mistake

Even despite the fact that American doctors are professionals, there are no guarantees they're always right. It would be really horrible to conduct this procedure and realize that this person wasn't that sick only afterwards.

It's immoral

Of course, people make their own final decision but there has to be a person who is forced to "kill" the patients. Who could do that? It's an additional problem, which we should realize and solve before legalization.
Bottom line
No matter whether you choose arguments against euthanasia essay, or go for writing a "pro euthanasia" essay, make your paper convincing and interesting to read.
Prove your point of view, add statistics, personal stories, etc. People would want to read that. That's the goal, right?
---
No time to complete your paper on euthanasia? Well, our writers have a bunch of time! Order your essay in several clicks and enjoy your evening.
Need help with your paper?
We help students with writing all types of papers
A+ quality • Zero plagiarism • 100% anonymity