Blog
What is a Pest Analysis?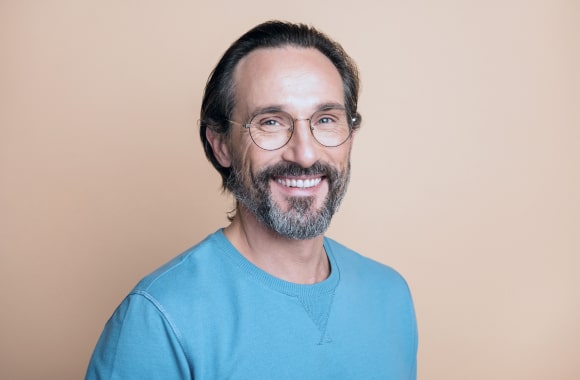 Jason Burrey

1.5K
Updated:7/5/2021
PEST (or PESTLE) analysis is one of the marketing paradigms. Businesses use this to keep track of trends and to checkout for competitors. Besides, it is helpful to know those above when the firm creates a new product or service.
Any firm that wishes to analyze existing and future markets should do a PEST analysis. This is frequently done by top management, particularly C-level executives, to achieve business goals. The company can ask external agencies, stakeholders, consultants, and many others to assist with the PEST research.
Definition of Pestel
PESTEL stands for such issues as:
P – Political
E – Economic
S – Social
T – Technological
E – Environmental
L – Legal
Nonetheless, with the flow of time, new issues were implemented to the PESTEL. In particular, demographics, intercultural, ethical, and ecological.
Pestel analysis definition
In a nutshell, a PESTLE study is a structured technique that helps to analyze and observe variables that impact the company or organization. It is particularly well when the company craves to sell their product or service in the new country.
In addition to PASTEL, the businesses utilize the SWOT matrix and Porter's Five Forces to get a comprehensive market picture. This information helps them to make the correct decisions in the given circumstances.
Pestel Analysis Tips
The PESTEL will provide the company with extensive information about every aspect of the issues above. Thus, it is essential to understand what type of information the company requires. This alone will save a tremendous amount of time and effort. Ask and answer some questions for yourself, such as:
What do I have right now, and what should be achieved in the future?
What is my gathering information plan, what information might be helpful or should be avoided?
What sort of information builds a framework for my research?
Pestel Framework
As we mentioned previously, the PASTEL consists of six individual determiners.
Politics
Politics include local taxes and regulations that can sabotage or promote the success of the new market. These might be laws for international commerce, taxes, labor legislation, and environmental strategy. This is essentially where the government's impact on your company is categorized.
Economical
These are the determinants that calculate the economic development of the country. It is essential to consider interest rates, economic growth, the income of people, and many others while compiling the analysis.
Social
Tracks the cultural practices and believes of the local people. Besides that, it calculates the population growth rate, earnings, and distribution of wealth.
Technology
These factors keep track of the changes in technologies that significantly affect the industry. Consider the technical level of the locals, state of R&Dt.
Environment
checks the local laws that regulate pollutions and overall damage from global warming to the local economy. How it influences the most dependable enterprises
Legal
– this factor has a lot in common with politics, but it includes the specifics of the judicial system. In a nutshell, legal factors are rules that the firm needs to follow to trade and develop their merchandise in a country legally. Other legal constraints that may intersect with politics include equality laws, legal regulations, labor rules, consumer protection, intellectual and patents, and health and safety standards, to name a few.
Pest Strategy
Creating a new product is a risky endeavor. It is expensive and time-consuming. Thus, the stakeholders need to be sure that the new product or service will increase their investments. When the stakeholders are unclear how the industry will respond, they perform a PEST study. Besides, it conducts when a corporation needs information about the outside world.
Our team compiled a five-step guideline that will help to make the best PEST analysis possible. Recognize the aspects that are being investigated and answer the following questions during the analysis:
What are other important trends and occurrences in the element, and what evidence backs them up?
The history of the following trend
How the trend accrued, and what caused it?
How will the firm be affected by trends?
How the trends affect each other?
The purpose of this work is to understand the trends and explain how they interact. Our team recommends getting a solid understanding of the certain trend and shrinking it down to the causes and consequences. It will save you a vast amount of time and will let you pay attention to the more important issues.
Steeple Factors
The analysis provides a vast amount of information, and it might not be apparent. So, our team suggests several well-classified criteria that will assist you in breaking your task into much simpler chunks and areas to work with when performing the Pestle. Tsoonlist of them:
Political factors
Government stability/instability
Level of crime
Policies on taxation
Media freedom
Regulated and unregulated industries
Political action committees
Government participation in labor unions and agreements
Economic factors
The pace of growth
The rate of interest
The rate of inflation
The rate of exchange
Credit availability
Income available for discretionary spending
Social factors
The population's size and pace of increase
Birth rate increases
Death rates
Number of marriages
Number of divorces
Immigration and emigration rates
Attitudes towards saving
Attitude towards investing
Technological factors
Incentives for technology
Automation
R&D activity
Changes in technology
Access to cutting-edge technologies
Level of creativity
Environmental determinants
Weather
Policies affecting the environment
Climate change
Pressures from NGOs
Legal factors
Discriminating policies
Laws that antitrust
Laws governing employment
Pestle Analysis Example
In this PESTLE analysis example, our team shows how to correctly compile the six external factors and what you need to include in your piece. In this example, our team assumes that a company sells its product internationally.
Political factors:
Factors to consider: e.g., Tariff rates, limitations, visa requirements, and rent controls in world commerce, stoniness: e.g., Trade restrictions that might be used to safeguard local distributors are a possibility.
Period: unidentified
Impact Types: bad
Incidence rate: expanding
Significance: unidentified
Possible factors: e.g., the current state of the US economy, the currency inflation, bank interest rates, taxation level, etc
Business impact: e.g., the strength of overseas economies versus the UK may affect price/profitability
Time frame: 6-12 months (possibly longer)
Type of impact: unidentified
Rate of impact: unidentified
Importance: important
Social factors:
Possible factors: e.g., cultural norms, attitudes to product, consumer preferences, age, and gender distribution, etc
Affect on business: e.g., Can the item be acceptable in other countries??
Time frame: 6-12 months
Type of impact: unidentified
Rate of impact: unidentified
Importance: critical
Technological factors:
Possible factors: e.g., the development of novel technologies that impact product manufacturing, marketing, or sale, and process automation, etc
Affect on business: e.g., can intellectual property rights be protected overseas?
Time frame: 0-6 months
Type of impact: negative
Rate of effects: the same
Significance: important
Legal factors
Factors to consider: e.g., Consumer protection legislation, health and safety rules, and licensing restrictions are all legislative problems., etc.
Affect on business: e.g., will the product comply or be allowed into the market?
Time frame: 0-6 months
Type of impact: negative
Rate of impact: unchanged
Significance: critical
Environmental factors
Possible factors: e.g., sustainability, waste management rules and regulations, green practices, etc
Affect on business: e.g., pollution implications of transportation
Time frame: n/a
Type of impact: possibly negative
Rate of impact: unidentified
Significance: unidentified
Conclusion
Do you have hard times completing your academic work? We understand you and are ready to help. Send your topic to one of our experts and get your job done ASAP. We guarantee you the high quality and precise approach to the work so you won't be disappointed. Don't wait – leave it for professionals.
Need help with your paper?
We help students with writing all types of papers
A+ quality • Zero plagiarism • 100% anonymity