Blog
Writing an Essay on A Raisin in the Sun: Ideas & Tips for Students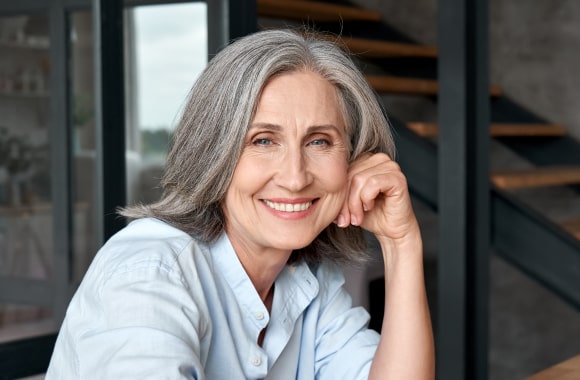 Haiden Malecot

8.3K
Updated:11/18/2022
A Raisin in the Sun is a powerful play that raises many important topics. The plot takes place in the 1950s, in Chicago's South Side. The main characters of the play are the Younger family which consists of Lena, her son Walter, his wife Ruth, and his sister Beneatha. All of them have their own dreams that are deferred because of their difficult financial situation. But everything changed when Lena's husband died and the family got insurance money.
It is definitely a great theme for an analysis essay. But students still can face some challenges in working on this assignment. So, we are here to provide you with detailed guidelines on how to write an A Raisin in the Sun essay.
How to Choose a Topic for a
Raisin in the Sun Theme Essay
The first thing to do when writing A Raisin in the Sun essay is to narrow down your topic. Of course, you can focus on analyzing the whole piece in your essay. But it is not the best idea. Simply because most of the students choose this option rather than dive deeper and examine more specific aspects of this play.
So, if you want to craft an A Raisin in the Sun essay that will stand out, we recommend you narrow down your topic and focus on something specific. For example, you can choose from the ideas below:
Analysis of racial issues in the 20th-century society

Attitudes of different characters to money and wealth

Female characters from the play

Male characters from the play

Self-identity and heritage issues

Dreams and their importance for people.
This is just a small part of the questions you can focus on in your analysis essay. To find the best topic, we recommend you read the play, take some notes in the process, and concentrate on the issues that attract your interest the most.
Creating an Outline for
A Raisin in the Sun Analysis Essay
After you choose a question you want to analyze, you can go straight to writing. But, it would not be a smart idea. Without a clear picture of how you want to present your thoughts, the writing process will be much more difficult and time-consuming.
That's why we recommend starting working on your A Raisin in the Sun essay by creating an outline. It will help to organize your thoughts and decide in what order you will present information in your essay. If you know nothing about an essay outline, don't worry. Here is a step-by-step guide on how to write it:
Brainstorm your ideas. Set a timer for 5 minutes and start writing down your thoughts, ideas, and literally everything on your mind about the topic. When you can see all your thoughts, it will be easier to work with them.

Take a look at everything you wrote and find the key point that ties together all the ideas. It will be your thesis, the central idea, around which you will build your essay.

Highlight the ideas that support your thesis statement. Make a prior.

Plan in what order you want to develop your thesis throughout the essay, from stating a thesis to arguments, and a logical conclusion.
How to Write A
Raisin in the Sun Analysis Essay
: Structure and Main Components
Once your outline is ready, writing an A Raisin in the Sun essay will be much easier. Now, you need to follow your outline and just develop each point you have. But, it is critical to divide all the text into different sections and paragraphs. A good structure helps to make an essay easier to read and improves the logical sequence of paragraphs.
There is an example of how you can structure an A Raisin in the Sun essay:
Introduction. This part gives the audience an understanding of what you will cover in your essay. Here, you need to provide background information about the play or an issue you analyze and state your thesis.

3-4 main body paragraphs. In this part, you discuss the issue or an idea from the play, present your thoughts and develop them with argumentation. Every new argument or point should be presented in the new paragraph.

Conclusion. In this part, you should summarize all your points and show how they together prove your position.
That's it, a structure is simple yet effective and helps to logically present your thoughts. 
Important Points to Keep In Mind
At the end of our guide, we want to share with you some tips that can improve the quality of your A raisin in the Sun essay. Follow these recommendations to get the best results:
When choosing a topic, make sure it is not too complex so you will not exceed the required word count and still provide a good analysis.

Get inspired for your own essay by reading the paper of other students. There are a lot of essays on A Raisin in the Sun play, so you can find enough interesting ideas.

Make sure to keep the paragraph flow by using transition words.
That's it! We hope this guide eased the task for you a little and know you're ready to create a powerful essay.
FAQ
What is
Raisin in the Sun essay
about?
A Raisin in the Sun essay is an analysis of the play, its characters, raised issues, or any ideas related to the play. Basically, A Raisin in the Sun will be a central theme of your essay, but you need to choose a more narrow topic and analyze it.
What is the thesis of A Raisin in the Sun?
One of the popular opinions is that the "money can't make you happy" statement is the thesis of A Raisin in the Sun. But, everything depends on a reader's perspective, as the play has several messages. So there are different variations of the thesis for the play.
What are some topics in A Raisin in the Sun?
If you're looking for A Raisin in the Sun essay ideas, you can consider the following topics:
Racial intolerance is an important issue raised in the play

The conflict between old and modern values

Deferred dreams of the main characters

Strong female characters in the play

Wealth and poverty.
Need help with your paper?
We help students with writing all types of papers
A+ quality • Zero plagiarism • 100% anonymity