Blog
Covering the Basics When Writing a Gender Inequality Essay
Jared Houdi

8252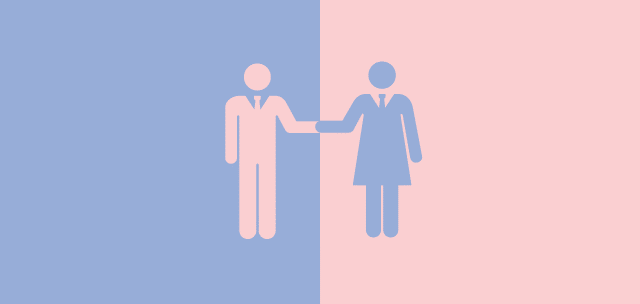 Like with any other essay, it is important for you to understand as much as you possibly can about the topic when writing an essay on gender equality. To help you out, here are a few basics that are important for you to keep in mind while going through this essay writing process.
Always have your facts right – this cannot be stressed What are the facts about gender equality? How real are these experiences? Are the experiences of inequality credible enough to be included in your essay? Gender equality is one of those controversial issues which are open to misinformation, so you have to be important to use only facts.
Acknowledge the fact that gender equality is not an issue that concerns women only – men can be the victims of inequality as well. Do not begin your essay with the misguided notion that you need to write solely about women.
Gender equality and leadership are interconnected – apart from discrimination being more apparent at the leadership level, it is also those who are at this level who have the power to make the most changes.
Be specific – there are specific issues to address under the vast topic that is the gender Go for these. Be precise and as clear as possible in achieving the purpose of writing this essay
Invest in a few case studies that will best put your point across – unlike some controversial issues, victims and advocates for gender equality are quite vocal. Including their opinion is an essential requirement in order to humanize your essay.
Paint a picture – create a specific context when describing certain scenarios. Gender balance is often overlooked; help your reader notice the small everyday instances of inequality they never pay attention to.
These are just the basics that are specific to gender equality. There is much more that you need to look out for when writing such an essay. To make this process easier for you, here is a list of the things you should and shouldn't do in order to make your essay a success.

Gender Inequality Essay: Dos and Don'ts
Although there is no one solution to all essay writing challenges, the following are the do's when writing an essay
Do ensure your essay is easy to read
Remember, an assignment is written for the tutor. Structure your essay in a way that he/she can clearly see your main points by simply looking through the essay.
Do make sure you have a strong thesis in the introductory paragraph
Basically, your thesis statement must reveal the essay's main idea in a very precise manner. A good essay must have such a thesis.
Do make use of transition phrases
Your body paragraphs have to have a logical flow from one to the next. Make use of phrases like "Despite this, In regard to, In conclusion…"
Failure to do so will mean you have plagiarized your work. There is no way around this; you have to cite your sources.
Do discuss all literature using present tense
Using present tense to discuss literature makes your essay more engaging.
Do refer to the essay prompt
You have been assigned this prompt for a reason. Ensure your essay responds to it comprehensively.
There is also a number of mistakes to watch out for:
Don't weigh down your essay with excessive facts
Choose only important information to include in your essay.
Don't forget instructions on formatting
Be mindful of these throughout the whole essay to avoid re-doing it.
Unless otherwise specified, stick to using third person.
Do not write as though you are addressing the reader
This is more appropriate for fictional pieces as opposed to academic writing.
Writing a gender inequality essay tests your ability to present a clear idea that shows your knowledge on the subject. Use this simple guide to prove that you are capable of expressing your point of view while adhering to formatting instructions.
Get your original paper
Free!