Blog
How to Craft a Great Essay About Ambition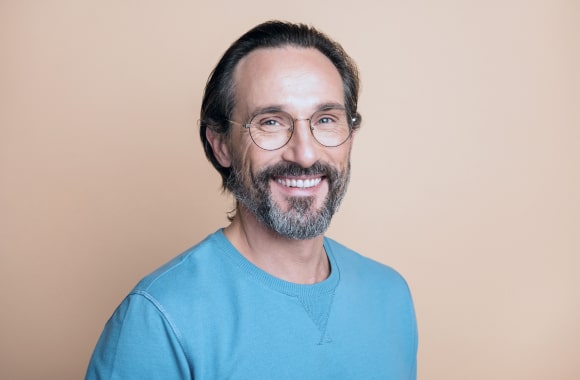 Jason Burrey

18.3K
Updated:11/25/2022
Ambitions are one of the most interesting and inspiring topics for an essay. But, writing an essay about ambition can be a challenging task for students, as not all of them clearly understand what they should write about.
Here we will share with you everything about an ambition essay and how to write it. Keep reading to find useful tips and step-by-step writing guidelines.
What Is an
Ambitious Essay
?
The first thing you need to understand to create a good essay is what is the meaning of ambition. Basically, it is a strong will to achieve success in something. The goal can be power, wealth, fame, academic or professional success, or anything else a person wants to achieve in her life.
And an ambition essay is all about this desire to succeed in something. It is a wide topic, so students can choose to discuss its different aspects and dive as deep into the topic as they want (of course, only if there are no specific requirements from your professor). 
For example, one can write about his personal ambitions, while another will develop an essay around a controversial question about ambitions. There are enough topics for an ambition essay, so everyone can find an interesting perspective and create a great ambition essay. And we will help you with it.
How to Create a Thesis for an
Ambition Essay
?
When you start working on any essay, the first step is to identify the central point you want to discuss. It is the same for ambition essays — before going straight to writing, you need to narrow down the topic and develop your thesis statement.
Wondering how to understand what topic is the best for your ambition essay? Here are the main criteria that will help you to identify a good topic:
Fresh and original

Interesting for you

Not too broad

A bit controversial.
If you are asked to write an essay on a specific question then you can skip this step and move to develop your thesis statement. A good thesis should clearly explain your position and map out what you will talk about in your ambition essay. Brainstorm your ideas on the chosen question (topic), take a look at the problem from different sides, and decide what position you will take. Then, create a short and precise sentence that conveys your main point in the best way.
My Ambition Essay
: Writing Guide
Now, let's talk about the structure of an ambition essay. Usually, it has a 5-paragraphs structure, as any other essay:
Introduction (1 paragraph): background information and a thesis statement.

Main body (3 paragraphs): arguments and evidence, each argument takes one paragraph.

Conclusion (1 paragraph): summary of your arguments.
Let's imagine that you write about the ambitions and success of a famous person that inspires you. Here is an example of how you can develop your essay:
Answering yourself, what in the story of this person inspires you? Maybe, they went through tough times to achieve success and their ambitions helped them with it. Provide some background information and generate a thesis statement — what lesson about ambitions did you learn from the person's story?

Provide some arguments to back up your thesis statement. You need to show your readers that your point of view is based on evidence, not just your subjective thoughts.

Conclude your arguments to reinforce your position. In this paragraph, you can also show how the lesson from the person's story applies to you or other people.
The Key Secrets of Writing a Good
Article on Ambition in Life
To write a good ambition essay, you need to have good writing skills, know how to explain your thoughts clearly and create a paragraph flow. All these skills can be improved with practice, but there are some ways to create a great essay even if you're a beginner. Here are some recommendations from professionals for you:
If you don't know what to write about, check some examples of ambition essays. It will inspire you with interesting ideas and give you a better understanding of how to structure your paper.

Don't write too many arguments to back up your thesis statement. Choose only the most relevant points and present them in different paragraphs to improve readability.

Start by writing an outline for your work. It will help you to understand how to organize all your thoughts.

Don't forget to proofread your essay. Once you finish writing, step back and take a look at the text to make sure all points are presented in the logical order and you don't make mistakes.
Final Thoughts on
Ambition Essay
Writing
Discussing ambitions can be hard for students, but it is definitely one of the most interesting topics. When you write an ambition essay, it is important to focus on a specific question and present your thoughts clearly. Follow our tips to improve your essay and impress the readers. Or, you can always ask for assistance from professionals!
FAQ
How do you write a paragraph for ambition?
A paragraph for ambition usually includes a thesis statement, persuasive arguments that back up your thesis, and a conclusion that summarizes your points. You need to state your position and then logically develop your arguments to incline the audience to accept your idea.
What is your ambition in your life essay?
Ambitions are strong desires to achieve something or get success in any sphere of life. When you write about your ambition in your life, you need to explain your perspective of what ambitions are, how they help you to achieve your goals, and why they are important or not important for you.
How do I talk about my ambition?
When you need to write about your ambitions, you can focus on different aspects. For example, you can answer the questions "What does ambition mean to you?", "What are your thoughts on the importance of ambition in people's lives?". Or you can describe your story, what ambitions you have, and how they help you to succeed.
Need help with your paper?
We help students with writing all types of papers
A+ quality • Zero plagiarism • 100% anonymity