Blog
Role of A Teacher Essay: Write It Easily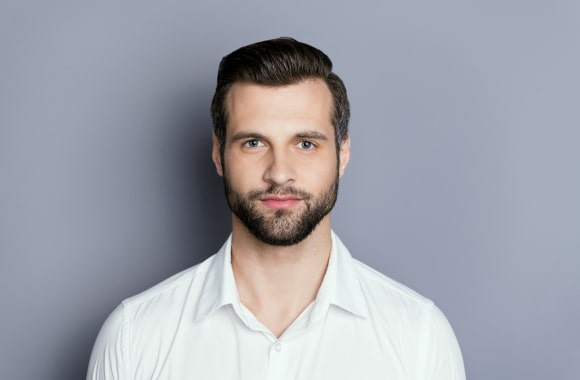 Jared Houdi

12.9K
Updated:11/23/2022
Teachers stay in the lives of their students forever: either in memories of carefree times or in the form of knowledge they received from a certain teacher. All of us are influenced by teachers from high school or university. And everyone has a different experience. So how to write essays about teachers? Let's find out together.
What Is the Role of a Teacher Essay?
This is a type of essay in which students describe the role of teachers in their lives. Many courses will assign you to write an essay about this theme. Also, it may serve as a strong personal statement when applying for college. So no matter what the purpose of the role of the teacher essay is, students always struggle with what to write in this academic piece of writing. If you are one of such students, you definitely need to go on and make it clear for yourself. 
What to Write About in
Teacher Essays
?
There are a lot of ideas on what should essays about teachers consist of. Because this is a huge field of discussion, it might be quite challenging to structure the information properly. Let's get to the simple question: who is a teacher for you? By defining what role a teacher plays in your academic and personal life, you will be able to get your essay written in an appropriate manner. Here are the roles teachers occupy:
Teachers give knowledge. First of all, a teacher is a person who teaches. It might sound simple but people in that profession are responsible for improving their student's knowledge in a certain field. 

They support. Another mission of a good teacher is to support students in their educational journey. Sometimes it is harder, other times it is easier and you can definitely feel that teachers are those who are going along with you through the challenges.

Teachers inspire. Who is the first standard of knowledge for students? Of course, their teachers. Good ones always inspire students to learn more through their examples. So why don't you share your experience in having a teacher that is a standard for you?

They evaluate. Constructive criticism is what is needed for growth. Dedicated teachers always find a way to motivate students for better results. They don't just put an F grade but explain the growth zones. 
How to Write
Essays About Teacher
Essays about teachers don't have a specific structure or flow. Unless you are given a manual on what to write about in your work, you can be creative in your own way. The following ideas will help you in writing your role of a teacher essay.
Think About a Real Example
When writing your essay, think over the teachers that are standards for you. Analyze what skills they have, and how they teach the material and influence you. You can describe your own example as providing real-life experience in an essay is always a good idea.
Consider This Profession From Different Angles
As we mentioned above, a teacher is not only a person who shares expertise in a certain field. This is a motivator, influencer, evaluator, and supporter in one profession. Describing a teacher from a different perspective will greatly complement your work.
Imagine That You Are a Teacher
In essays about teachers, you can also write about how you would teach if you were a teacher. Thus, you will apply this profession to yourself and see how challenging it might be to become a teacher, even imaginary.
Essay About a Good Teacher:
Final Words
Writing the role of a teacher essay requires thorough preparation. Even though this piece of writing is more flexible than other ones, you have to conduct deep analysis to write a professional essay. Use your own examples and look at this theme from different perspectives and you will write a high-quality essay.
FAQ
What is the role of the teacher essay?
The role of the teacher essay is an essay in which the profession of a teacher is described. Its purpose is to provide readers with a clear understanding of how teachers are valuable and important in our lives.
What is the role of a teacher in the life of a student essay?
In this type of essay, you have to write about teacher-student cooperation. Teachers play a crucial role in the lives of their students. Sometimes they become their "school parents''. That is what should be described in this type of academic writing. 
What is a good sentence for a teacher?
The best way to describe any teacher is to look at his profession from different angles. Teachers don't only teach. They perform a lot more functions in the educational process. Describing these functions will be a good sentence for a teacher. 
Need help with your paper?
We help students with writing all types of papers
A+ quality • Zero plagiarism • 100% anonymity