Blog
Top 10 Writing Ideas about Feminism
Benjamin Oaks

4361
For a long time, gender-based inequalities have sparked different emotions and reactions, and the upside of bringing up the topic is that people tend to learn more than what they currently know. This makes it possible to even out the ground and make it a plain level field for both genders to have the freedom to express themselves in an open and genuine manner while avoiding discrimination and abuse.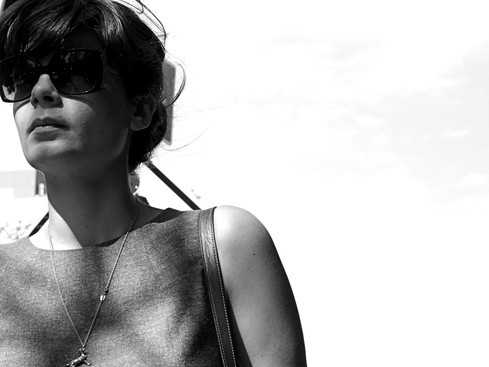 Due to the broadness of the subject, feminism can be discussed under several necessary topics as outlined below.
Domestic Feminism
This type of feminism is one that normally raises a lot of questions concerning the roles that both genders should undertake while at home. Typically, the majority of men consider household chores as the primary duty of women. Well, feminism introduces an interesting angle to this discussion concerning who should do what.
Black Feminism
This is probably the most controversial topic concerning feminism due to the weight that it carries. This topic focuses on racism and sexism plaguing black woman, and it goes further to deal with the issue of cross-racial sexism that also comes about with black feminism.
Eco-Feminism
When a feminist and an environmentalist come together, the result is eco-feminism. In that case, this topic bases on three parts – nature, science and religion – and how women indulge with the environment and their bearing towards female power.
Fashion and Feminism
Fashion being an important component of a female's life, it plays an important role in the struggle for women's rights. In reality, women want to have a complete package that entails being fun and professional at the same time. As a result, women want their suffrage to wear pants and to wear a skirt without discrimination.
Feminist Activism
Feminist activism is probably one and the same thing considering that feminism is built on the tenets of proactive activism. And the main objective of it all is to drive the point home that the rights of women should be preserved.
Education and Feminism
For the most part, in most parts around the world, women get it rough in choosing a career and education. This is partly because most communities believe the role of women is at home and not in a classroom. Besides this, some people believe that specific professions are not meant for women like engineering, which is purely stereotypical.
Feminism and Persona
This area of feminism is centered on establishing whether the manifestation of women's personality is a result of feminine responsibilities and associated weaknesses. This topic also seeks to discover whether feminist politics can endure the harsh omen's encounters that have been manifested by tribe, race, class and sexual orientation.
Sexual Anatomy and Sexual Responsibility
Sexual anatomy and sexual obligation is a topic of feminism that bases on understanding the possibilities of different kinds of purposely undertaken sexual obligations and the resultant issues concerning sexual freedom, autonomy and gender justice.
The above mentioned topics make up great feminist discussions that can be discussed for hours or days on end. On the bright side, each one brings out a specific reasoning that carries a lot of weight in life and both sexes have no choice but to participate whenever they find themselves in the midst of the discussion.
Get your original paper
Free!