Blog
Tips for Creating Impressive Persuasive Speeches on Abortion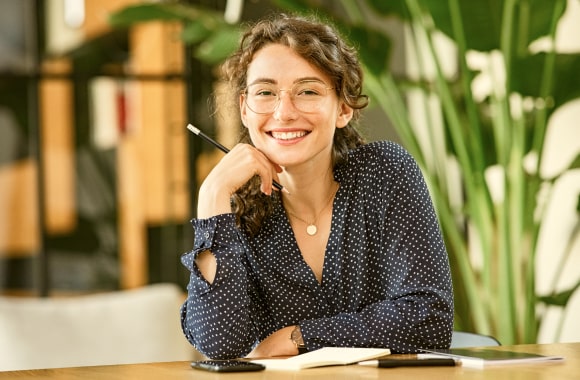 Jessica Nita

8.5K
Updated:11/21/2022
Speech is a great way to persuade someone that your position or viewpoint on a specific topic is correct and reasonable. But, creating a good persuasive speech is a challenging task. Especially, when you chose such a controversial topic as abortion. 
There are a lot of questions about abortion and they are constantly discussed in society. Debates over abortion touches on different aspects like religious viewpoints, the legality of this procedure, and its morality. And to create a good-quality abortion persuasive essay, you need to know about all key points, rules, and best writing practices.
In this article, you will find all information about writing persuasive speeches on abortion. We will tell you about each step and share some useful tips. Keep reading to learn more!
Preparing an
Abortion Persuasive Speech
: Essential Steps
The process of writing any persuasive speech includes several steps. And all of them are equally important if you want to craft the best speech possible. Speaking of abortion persuasive essay writing, here are the steps you need to follow to prepare an exceptional speech:
Research the topic. Before you decide what position to take in your speech, you need to learn as much information as possible about abortion and look at it from different viewpoints.

Choose your side. Basically, there are only two sides you can choose from — so-called pro-life and pro-choice. The first side argues against abortion, and another side argues in favor of abortion as a legal right for every woman.

Create a thesis statement for your

abortion persuasive essay

. 

Outline your speech. Write down all the points you want to communicate in your speech and organize them. Find the strongest arguments from all your ideas and use only them. Weak points will not help you to create a good persuasive essay.

Create the first draft. We will talk about each part of a persuasive essay structure later in this article.

Revise your speech and edit it. Polish your first draft by changing sentences, removing mistakes, and checking the logical sequence of all points. Repeat the process as many times as needed to create a flawless final draft.
How to Start a
Persuasive Speech on Abortion
The best way to start your abortion persuasive speech is with an attention grabber. It can be interesting statistics, or an intriguing question, that will make the audience keep listening to you.
After the first sentence, you need to move to your thesis statement. Basically, you will argue for or against abortion and you need to clearly state it in your thesis. But, it is also important to provide the key point why you chose one side and not another. Use one sentence between the attention grabber and your thesis statement to ensure a smooth transition.
How to Present Arguments in a
Persuasive Speech About Abortions
Now, let's talk about the main part of your abortion persuasive essay — argumentation. Basically, the less you write, the better. The meaning is you need to remove all unnecessary information from your speech. Provide short, precise facts and arguments, without deviating from your main point. Every argument should be formulated in powerful sentences that will hit your listeners and make them think critically.
The best way is to present an argument and back it up with a few facts or statistics. If you think that your argument can be unclear, make sure you add one more sentence to better explain your point. Once you communicate one point, move to the next one, that is logically connected to your previous point.
Don't try to present all your arguments in one speech. Choose no more than 3-4 arguments, and make sure they are the strongest ones. Otherwise, your listener will be bored with the length of your abortion persuasive speech and unconvinced of the validity of your position.
How to End an
Abortion Persuasive Speech
The conclusion is extremely important in a persuasive speech. It is the last chance to reinforce your point of view. So, if you want to impress the listeners and make them consider your position, you need to choose the right words for your concluding sentences.
First, you can summarize your arguments, just to remind the listeners of your key points. It should be a short sentence where you just repeat all points one by one. And after this, you need to make a final statement. 
There are a lot of options for how you can make it, and everything depends on what arguments you presented earlier. One of the most interesting ways is to end with a question that will make people doubt their position if it is opposite to yours.
Persuasive Speech About Abortion
: Key Points to Know
We have already told you enough about the process of writing an abortion persuasive essay. But, the same with any type of essay, a persuasive speech has its special features. Here are some key points to remember if you truly want to persuade people of your viewpoint on abortion:
As people usually listen to speeches, not read them, there is no place for abstract phrases and deviations from the topic. A persuasive speech should be precise, clear, and contain powerful statements and arguments.

Use simple language, as people usually become less interested when hearing sophisticated words. No need to speak with too complicated phrases.

Your words can be emotional and passionate. It will help to strengthen your message and evoke emotions among your listeners. Using formal, dry language in an

abortion persuasive essay

is not effective at all.
Final Thoughts
We have covered all essential points in writing a speech about abortion. Now, it's time for you to get to work and create a persuasive speech. We hope our guide will help you with this task.
And remember, despite the fact that persuasive speech should persuade people, it rarely works like that. One speech is not enough to make a person immediately change their opinion on abortion. But, a good persuasive speech indeed can influence people and get them thinking further. And it should be your goal when writing an abortion persuasive essay.
Need help with your paper?
We help students with writing all types of papers
A+ quality • Zero plagiarism • 100% anonymity