Blog
How to Write an Argument Synthesis Essay: a Step-by-Step Instruction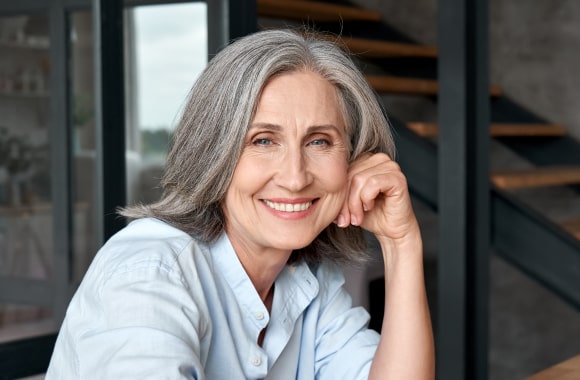 Haiden Malecot

2.7K
Updated:9/21/2021
Students at schools, colleges, and universities frequently receive a bunch of assignments to complete at home. Such home tasks come in various forms and types, aimed to test different academic skills and abilities. Thus, as soon as you receive a synthesis essay assignment, you should naturally start thinking of how to structure a synthesis essay and what to include in it.
No worries; we have you covered and have included everything you need to know about argument synthesis essay writing in this article.
Here you'll find:
A detailed guide on how to write an argument thesis essay.
Several evergreen synthesis paper topics to use in different academic situations.
A universal, helpful synthesis outline template you can adjust to any topic.
A ton of valuable tips and step-by-step instructions for flawless argumentative writing.
Read on to impress your tutor and submit a bulletproof essay beating all academic standards.
Synthesis Essay Definition
Before dealing with how to write an argumentative thesis, we'll clarify the concept of synthesis essay writing. This type of academic composition is distinct from other writing forms and should follow specific guidelines and instructions.
In a nutshell, a synthesis means incorporating several sources into your argument. In other words, you need to find various bits of academic evidence in the library sources, identify their key themes and ideas, and synthesize those ideas after identifying relationships between them.
For example, you can compare several theories on one subject to see what they have in common and how they approach that subject overall. Or you can analyze a concept from varying perspectives, such as, for instance, the analysis of social effects of a new proposed law from the viewpoint of various stakeholders.
Argument Synthesis Essay Outline
The question, "how to write an argument thesis essay," should be answered by turning to outline first. An outline is an essential prewriting step that explains what significant points to include and how to structure the whole text.
Here is a sample outline for your synthesis essay.
INTRODUCTION
Introduction to the subject. Background facts and ideas. Thesis statement with significant points to be argued in the body of the paper.
BODY OF THE PAPER
Paragraph #1
Topic sentence – what this paragraph is about. Supporting evidence from several sources. Your interpretation of those sources and a synthesis of what they share on the discussed point. A transition to the next paragraph.
Paragraph #2
Topic sentence – what this paragraph is about. Supporting evidence from several sources. Your interpretation of those sources and a synthesis of what they share on the discussed point. A transition to the next paragraph
Paragraph #3
Topic sentence – what this paragraph is about. Supporting evidence from several sources. Your interpretation of those sources and a synthesis of what they share on the discussed point. A transition to the concluding section.
CONCLUSION
Summary of your major arguments. Rephrased thesis statement. Reference the broader context of your paper's topic and its implications for the study area you've examined.
How to Start a Synthesis Essay
How to write an argument thesis essay's introduction? Let's consider this point in detail as a good start is vital for effective, quick completion of an assignment.
After the outline is ready, you need to compose the introduction to an argument essay you're writing. The major points it should include are the description of your broad context the key point you'll argue (thesis). As a rule, the topic's description should incorporate a broad introduction of the context and some basic coverage of the subject's background. A thesis statement is usually at the end of the introductory paragraph, serving as the kernel of your essay and explaining what you'll argue in the body of the paper.
The length of this part depends on your overall word count in the essay; small essays usually have only one introductory paragraph containing all these elements. Longer works can include several paragraphs or a standalone section introducing the subject.
What to Write About in an Argument Synthesis Essay
Now that you have completed the intro, it's time to unfold each of the arguments mentioned in the thesis statement in the body of your paper.
So, how to write an argument synthesis essay's central part? Here are some valuable tips to consider:
Structure your body by argument, not by source. Your primary aim is to show what various sources say about your subject and where their points coincide. Thus, you will present a genuinely synthetic viewpoint by eliciting several parallels on which the arguments meet each other.
Couple citations from sources with your own interpretation. Once you've found some coinciding viewpoints and organized your paragraphs around them, it's also your task to explain to the readers what each of these points means, how significant this consensus is, and what it says about the broader context of your topic.
Never focus on one side of the argument, dismissing the opposing opinions and facts. If you give credit to ideas supporting only one side, you will sound biased and opinionated, which is a sign of a non-competent, non-academic paper.
Keep in mind who will read your paper. If that's your supervisor, it's vital to include professional terms and concepts into the content to sound knowledgeable about the subject. If that's some general audience of laypersons, try to stick to less professional words and simpler sentence structures to enhance comprehension.
How to Conclude Argument Synthesis Essay
Think of your concluding part as an answer to the "so what" question. In the introduction, you presented the context and significance of your issue. The body of your paper was dedicated to a thoughtful analysis of that issue point by point.
Now, you need to summarize whether you achieved the set goals and whether your argument is complete and valid. Give a summary of your major points, reiterate your thesis statement, and show how your knowledge on the subject progressed towards a better understanding of the problem and its solution.
Examples of a Synthesis Essay
Need some more guidance on how to write an argument synthesis essay? Here is a brief sample for your convenience. Study it to see how our experts organized the argumentation and synthesized opinions from multiple sources into one coherent argument:
Video gaming has been a favorite pastime of millions of people for many years. Still, with the outburst of the COVID-19 pandemic, the number of active gamers increased manifold. Thus, today video games are not only kids' fun; millions of adult gamers worldwide are ready to spend tons of money on gaming armor and accessories. Given the rising number of gamers, the game producers have started using numerous innovations and hooks to keep players engaged, which are not always ethical. Active monetization and social networking strategies attract more players but produce a devastating effect on the teenagers' and adults' social and psychological well-being.
The most widely discussed effect of video gaming is social isolation. The study of Jameson (2020) showed that teens playing video games for more than 20 hours a week tend to have no friends and suffer from bullying three times more often. Kiddig (2021) supported that argument by claiming that active video gamers prefer online communication to real-world activities. Thus, 78% of his respondents did not engage in sports and reported a low level of social activity. These findings suggest that teenagers resorting to online gaming have socialization problems, tend to avoid real-life activities with peers, and feel socially isolated in school settings.
As one can see, the problem of social isolation connected with intense video gaming is pressing among teens. Those who prefer games to real-world communication are poor communicators and have problems with peers more often. Besides, the absence of social activities and engagement in sports can produce a far-reaching adverse effect on teens' health. Thus, the issue of gaming addiction should be addressed at all levels through parental and child education, merging cyber-gaming and real-life sports activities, and more active promotion of an outdoor lifestyle.
Bonus Tips from Pro Writers
We're sharing some secrets to making your assignment truly outstanding.
Follow them, and in some time, you'll be able to achieve greater heights in academic writing mastery and talent:
Invest enough time and effort into your thesis formulation. This key element of your intro will guide you in the writing process and contribute to your paper's readability and clarity.
Select the sources first and study them closely to draw the parallels and common points from the chosen set. Once you start writing, you need to know what unites these sources, what points the authors share, and how they approach the subject.
Be sure to allocate 2-3 sources per point in your argument as it's a sure way to make the argument genuinely synthetic. Otherwise, you risk sounding biased, and your synthesis won't succeed.
Don't forget to credit all included sources, as plagiarism is the writer's worst sin.
Our Help Is Always a Safe Choice
Still unsure about how to write an argument synthesis essay? Stuck with other assignments, with no extra time for research and careful composition? It's not a problem anymore, as our experts are here, ready to help you with any kind of synthesis essay you need.
Just contact our managers and voice your needs, and they will assign a capable professional with many years of writing expertise to your order in minutes. Relax and enjoy student life; it can be really fun to study smart, not hard.
Need help with your paper?
We help students with writing all types of papers
A+ quality • Zero plagiarism • 100% anonymity