Blog
Law Essay's Features and Best Police Brutality Topics
Jessica Nita
2

11756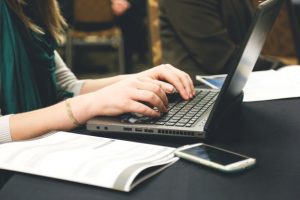 One of the most complicated tasks in writing is, perhaps, working on legal assignments. Any law paper requires in-depth knowledge of laws and regulations as well as opportunity to solve legal case studies. There are three different aspects of writing a paper in Law. Working on Business Law cases are pretty much similar.
Analyzing
Introduction
Developing the case
No matter if you have to describe a certain topic or respond to the question, you still have to provide analysis and critical thinking. An in-depth research will help: try to explore both quantitative and qualitative types. Using transitions, combine the main points and supporting evidence into one whole.
The goal is not just to write a paper, but to make it stylistically complete. It means that every question should be supported with the background information, solution, and example. The paper is not valid unless it has the list of laws and regulations.
An opening paragraph is the paper's introduction. A correct intro must:
Present the basic arguments
Develop an attention grabbing/hook sentence
Share clear and concise information about widespread importance of topic
Lead into the body of the paper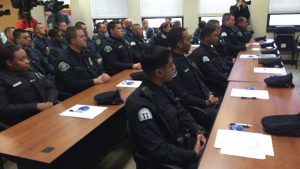 Many students underestimate the importance of developing a powerful title. Just as your hook, the essay's title must grab attention. The title should reflect your main purpose. Other qualities of a good title include a straightforward message, clear identification of approaches, and legal question to cover the audience. Try to communicate with the reader using the keywords. An attractive title might be:
e.g. Rupert Krause, 'The Rule of Business Law in the Shadow of the Giant: Chinese Experience' (2013) 21 Australian Law Review 347.
Signpost your arguments by adding subheadings. Then, state the question which you would like to observe. Share your experience based on your knowledge. People like seeing that the author has a deep experience. Always provide examples of real-life legal cases. It is important to name every specific law or regulation you use to explain the case.
Police Brutality Topics with Examples
Here are 3 samples of introductory passages. They have been paraphrased many times to point to the difference between correct and wrong replies. Here is an example of several paragraphs.
Baby-Friendly Initiative
There are many factors today that lead to the higher rates of child mortality. Newborn babies are under the threat of death due to the inadequate infant feeding practices. More than 50% of the babies are not breastfed until six months of age. Complimentary food usually causes unexpected diseases when introduced at the early stages. One of the most effective ways to improve the situation is to fulfill the gap in the existing policies on infant and young child feeding. To implement a baby-friendly initiative, it is important to solve the problems with the lack of information on baby-friendly programs numbers and quality, increase public awareness of HIV/AIDS and child feeding, and develop an emergency readiness plan to prepare an effective response to defend and support infant and young child feeding.
The main purposes of essay's body:
Discuss one point per each paragraph
Provide evidence based on scholarly sources to support arguments
Contextualize any case studies or samples
Apply proper punctuation and edit your paper
Go on writing impersonal (avoid first-person)
Be clear, concise, and easy
Stay confident
Relate passages so that they make sense
Apply primary and secondary wisely
If you add questions, always offer answers and solutions
Exclude long quotations
Do not apply contractions
Provide full title of abbreviation
Do not apply emotive language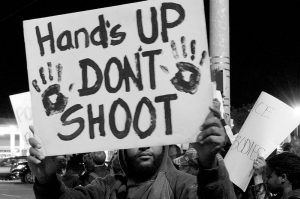 A correct conclusion should contain:
Summary of all arguments (2-5 main points)
Relevance to general topic and unit themes
No new ideas allowed!
If you plan to complete your task really quickly, stick to the offered outline. Watch television or follow threats on social networks to keep in touch with any changes in the existing laws. Law system is rather flexible!
Look at these examples of police brutality topics taken from A+ essays done by the smartest students.
Facts that prove police brutality is increasing.
Fields that are mostly attacked by the consequences of police brutality.
Is there a universal definition of police brutality?
Are police departments investing enough efforts in minimizing police brutality?
The best ideas for punishing officers.
Worst forms of police brutality ever experienced.
Does race play a role?
Who experiences the consequences of police brutality more often: males or females?
Get your original paper
Free!