Blog
How to Write an Abortion Argumentative Essay?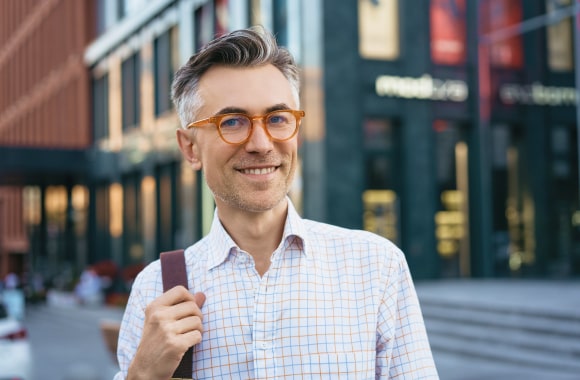 Benjamin Oaks

19.9K
Updated:5/19/2021
According to different views, the abortion essay topic is very popular to discuss in various papers on abortion. If you have to create this document, there are various methods to build it, depending on the task and your opinion. When you're required to complete a custom essay but get no idea about how to fulfill this work properly, read our guide and get some help from real professionals!
5 Successful Abortion Essay Writing Tips
Abortion is an interesting subject that is always hotly debated in various sides of life of any country. People argue about the main advantages and disadvantages of the termination of a pregnancy. Needless to say, it is possible to view and discuss abortion from various positions.
Sometimes woman's health condition doesn't allow her to carry a healthy child, and the doctor could even recommend abortion. This could also happen if they discovered the fetus has some abnormalities, so without making an abortion, a woman would have a baby with mental or/and physical injuries. Sometimes, such babies wouldn't be able to live for long.
But some religious views are totally against abortion, and they suppose only God could give and take lives. Follow our useful tips on creating a successful abortion argumentative essay.
Tip 1 – Create the Paper Structure
At the start, you should know that a paper must be well-structured to keep it solid and logical. We suggest using a 5-paragraphs structure that contains next points:
Introduction – it's quite important to create a bright start to involve people in reading a whole argumentative essay on abortion. Here you should place a thesis statement of your document.
The main part – the most important and the biggest part of your work that should contain at least three paragraphs. Remember that each part should cover one idea.
Conclusion – it is the final part of your paper where you need to restate a thesis briefly and finish your work logically.
Tip 2 – Outline Your Work
Before you have started to create your paper, it's important to outline your future abortion arguments essay. It is an important step that will keep your work well-structured. You won't lose any important thought or idea with the prepared outline, so don't neglect this stage if you really want to create a successful paper.
Tip 3 – Plan Your Time Wisely
Plan your time during writing, so you'd never appear in a situation when you will have to write the whole work last night. Try to plan some time for brainstorming ideas and creating an outline, some time for writing your paper, and some time for proofreading and making corrections. Only in this way your argumentative essay about abortion will look professional and interesting to read.
Tip 4 – Find Good Sources
When you create an argumentative paper, it's quite important to find trustworthy sources to support your argument. No matter which position you take – for or against abortion, it's not enough just to tell your opinion to readers. You need strong arguments to make a successful document that will help to persuade people.
Tip 5 – Read Abortion Essays Examples
It's useful to find online and read successful argumentative essay on abortion examples. You can find many interesting persuasive techniques and see the structure of other authors' documents to make your own paper. There are many free services with various types of manuscripts online, including essays on abortions.
Do's and Don'ts of Abortion Essay Writing
As we already said before, there are many ways in argumentative abortion essay topics. Here are some examples of papers you could choose:
Essay against abortion – in this work, you should put a thesis statement that making abortion is a huge mistake and support this idea with strong evidence;
Essay on abortion – this paper proofs that some cases are really needed termination of the pregnancy;
Abortion argument essay – this type of work should discuss if this is right or wrong to make abortion;
Persuasive essay against abortion – here, an author should bring as many as possible arguments, ideas, and research to get the audience to agree with their point of view;
Abortion pro-choice essay – shows to the readers the ideas why, in some cases, a pregnancy terminating is really necessary.
And here are several do's and don'ts tips that will help create your paper without wasting time:
DO'S
When you're writing a paper about abortion, you can put in the document any facts from trustworthy sources, including stories from real life. Maybe you know a woman who didn't make an abortion and how it changed her life for the better in the future. Tell readers a bright and interesting story to persuade them.
DON'TS
Abortion essays are quite complex papers to create that require good skills in writing persuasive papers. We do not recommend including a long and boring introduction in this paper. Start by highlighting a problem and then go to the "action." People like to read interesting stories from life, so give them what they want!
Abortion Essay Sample
It goes without saying, it's quite important to protect human rights because every person can select how to live their life, and nobody else cannot intrude. But when there is too much freedom, it can lead to disorder and chaos. One of the important social issues that have been discussed by many people all over the world is abortion.
For many years, the subject of abortion keeps the first position when it's going about different opinions. Some people act for legalization when others think it's just impossible to let someone decide if their future child will die or not. Both sides have their arguments, but overall, abortion is a complex thing that harms both baby and mother, and it's not just about physical things.
People who keep the position for abortions are ensured the life of the baby begins at his birth, so the unborn baby isn't a human, so a woman can terminate her pregnancy. But is it true that life begins only at birth? If so, then a fetus would be dead when it's inside the mother. As all people know, a fetus feels and even hears music being in the womb. So, when does life begin? Where is the line between a dead and alive child? Where is a position between termination and killing?
Understandably, any normal woman wouldn't kill her child after birth. Everyone would say that a mother who has killed her 1-year old child is a murder and she should go to jail, but nobody thinks the same about a woman who did an abortion because she didn't want to have a baby. The thing of destroying the baby inside the woman doesn't look like an act of killing for many people.
Many people think abortion is a standard procedure like any other operation, but it's not true. We make various operations to stay healthy, but it's not about abortion. This kind of operation doesn't bring any positive impact to the woman because it affects health badly and may cause many bad things in the future, including ectopic pregnancy, infertility, and cancer. A woman who made an abortion once gets a risk of ectopic pregnancy for 30%, and a woman who made 2-3 abortions gets about 160% probability of the same problem. For example, in America, when abortion was legalized, women get an increase in ectopic pregnancies.
Apart from this, women suffer psychologically when they make an abortion. Maybe some of them do not understand the whole importance of the problem, but it's not normal for a healthy woman to destroy her baby, even if it's unborn yet, even if it's very tiny if it's just appeared inside her and starts to grow up and develop. According to the statistics, about 28% of women who made abortions attempted suicide at least once.
A mother shouldn't decide if to have or to kill her future baby, except for complex situations when a pregnancy can cause serious damage to the woman's life or there are some serious problems with a fetus, and it cannot develop and grow normally.
Need Practical Abortion Argument Essay Help? Ask GradeMiners.com!
Of course, not every person has such great abilities and talent to do a successful paper. If you dream about creating the best custom abortion essay, why not order this work at a professional writing service like ours? Contact our support team, we are ready to help you 24/7 with your abortion argumentative essays. Our authors are specialized in custom against/pro-abortion essays, so we guarantee you will get a brilliant paper within the deadline!
Need help with your paper?
We help students with writing all types of papers
A+ quality • Zero plagiarism • 100% anonymity