Blog
How to Create a Strong Conclusion Paragraph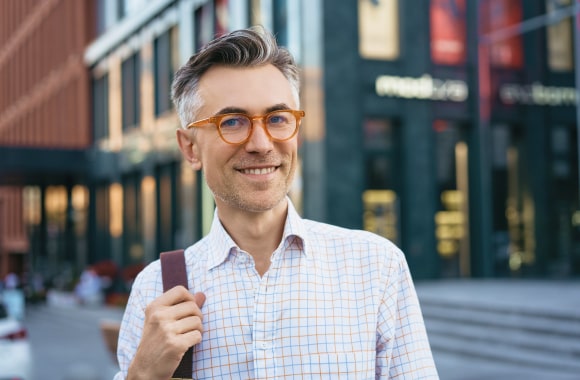 Benjamin Oaks

16.9K
Updated:11/17/2022
When you work on an essay, a conclusion paragraph usually seems to be the easiest to write. Because what can be easier than just summarizing what you've already written, right? But, once you sit down to write a conclusion, everything may turn out to be harder than you thought.
Creating a solid conclusion paragraph for an essay requires knowing some basic rules and useful tips. And in this article, we will share with you a full guide on how to conclude your academic paper to make a lasting impression on readers. Keep reading to learn everything you need to write a strong conclusion!
The Importance of a Solid Conclusion for an Essay
Let's start by figuring out why you need to spend more time creating the last paragraph of your essay. The main reason lies in the fact that a conclusion paragraph plays a crucial role in any academic paper. It is the last chance to explain your position, provide persuasive arguments, and make a long-lasting impression on your readers.
No matter what type of essay you write, a conclusion can always help you achieve your goal. Whether you need to provide a clear answer to a certain question or convince the audience of your point of view, a strong conclusion paragraph is the best way to do it.
The main purpose of writing a conclusion lies in the following:
Show the connection between your arguments and the thesis statement.

Make sure your point of view is clear for the audience.

Make the audience think about a certain question or problem.

Tie everything together to create a sense of completeness.
All these should be written in a few precise and clear sentences. Usually, the length of a conclusion paragraph is about 5-6 sentences. But, it can be a little bit shorter or longer depending on the length of your paper.
What Does a Strong Conclusion Include
?
So, what should you include in a conclusion paragraph to make it strong and impressive? Well, there is no universal formula for how to structure a conclusion. 
Different types of essays have different purposes and therefore there are many variations of how to end an essay. We want to tell you about several options you can include in your concluding paragraph depending on your essay type.
Remind the Key Question of Your Essay
This option is suitable for any type of essay because usually, you develop it around a certain question or problem. And after a long discussion in the main body paragraphs, it will be helpful to remind your audience what idea or question you started from.
For example, if you write an argumentative essay, you can reinstate your thesis statement in the first sentence of a conclusion paragraph. Or, if you write a research paper, remind your audience what was the goal of your research, what you wanted to explore or find out in the process.
Explain How All Your Arguments Together Support Your Main Idea
A lot of essays require students to prove their points of view by presenting supporting ideas and arguments. And in this case, the purpose of writing a conclusion is to make sure a reader will clearly understand how your argumentation supports your thesis statement.
To achieve this goal, you need to step back, take a look at all your supporting ideas, conclude them in a few short and precise sentences, and link them back to your thesis statement.
Provide a Final Solution
Sometimes, the question you raise at the beginning of your paper implies a precise answer at the end. It is most common for scientific papers where students are required to explore a certain question or problem, provide a hypothesis, and conduct research to prove or refute it.
To formulate a final solution, you can first briefly summarize all your findings from the body paragraphs and then make logical conclusions. In this way, you will make it clear to the audience how you achieve a certain result.
Highlight Unsolved Questions
Some types of essays don't require you to provide a precise answer, as a question can be controversial or too complex. And in this case, you can give your readers some additional questions to think about.
For example, if you conduct research, there can be some limitations or related questions that can develop your research. And mentioning them in conclusion will not only help you to engage and motivate the audience to further research but will also show your knowledge in the area of study and understanding of how your research can be implied.
How to Write a Strong Conclusion Paragraph
: Step-by-Step Guide
Now you have a better idea of what can be included in a conclusion paragraph. But it can still be confusing how to write a strong conclusion. To ease this task for you, we want to share with you a writing guide. It will help you to choose the right words, formulate concluding sentences, and structure a conclusion paragraph correctly.
Remind the main question of your essay and restate your thesis in the first sentence of a conclusion paragraph.

Summarize your arguments, if it's an argumentative essay, or the main points of your research if it is a scientific paper. Make it short and precise in 2-3 sentences.

If the main question of your essay requires a clear answer, provide your final solution.

Explain the significance of your arguments or results in answering the main question of your essay.

Optionally, end your conclusion paragraph with a few questions that remain unanswered to get the audience thinking further about the topic.
Templates for
Strong Conclusion Sentences
The way you formulate your thoughts has a direct impact on how people will perceive them. That's why it is critical to know how to write strong and precise sentences in a conclusion paragraph.
As we mentioned earlier, depending on the type of essay, you can choose from several options for how to conclude your paper. And each option requires a specific formulation to have a more powerful impact on the audience. We want to share with you some templates that you can use to create strong conclusion sentences.
Although, people tend to believe …, I take the position that …

I believe that …

To conclude my thoughts, …

As seen from the research findings, the only clear solution is …

In accordance with the facts, …

To get a better understanding of …, it is necessary to answer additional questions.

Despite the depth of the research, there are still questions needed to be answered.

However, further research is needed to understand/determine …

Because of …, results can't be applied to …

Ultimately, we have to learn more about …
Helpful Tips on
Writing a Strong Conclusion
At the end of our guide, we want to give you additional tips for a powerful conclusion. The recommendations below will help you to avoid mistakes and create a strong conclusion paragraph.
Don't provide new arguments or points in the conclusion paragraphs.

Use transition words, to indicate the beginning of concluding sentences and improve the logical sequences.

Don't write a long conclusion. A perfect conclusion length is about 10% of your essay. Usually, one paragraph with 4-5 sentences is enough for concluding an essay.
To Sum Up
Well-written concluding sentences are critical for giving the audience a clear understanding of your points and why your essay matters. Constantly practicing your skills is essential to learn how to write a strong conclusion paragraph. But, even with the recommendations from this article, your conclusion will make a lasting impression on your professor and other readers.
FAQ
How do you write a powerful conclusion?
To make a long-lasting impression on the audience with your concluding paragraph, you need to summarize your thoughts in precise sentences and follow the correct structure. Start with restating your thesis, briefly reiterate the main points of your essay, and then show how your arguments help to answer the main question of the essay.
What are the 5 steps to a great conclusion?
To write a strong concluding paragraph, you need to follow these 5 steps:
Remind the readers of the topic of your essay.

Restate your thesis statement.

Summarize the main points/arguments in a few precise sentences.

Explain the significance of your points in answering the main question of your essay.

Pose an idea or a question that remains unanswered for further thinking.
What are the elements of a conclusion?
Depending on the type of essay, a conclusion can include different elements. Usually, as a conclusion starter, a student needs to reiterate a thesis statement. After that, you can summarize the main points from the body paragraphs and write about a final solution for a central problem discussed in your essay.
Need help with your paper?
We help students with writing all types of papers
A+ quality • Zero plagiarism • 100% anonymity