Blog
Obey This APA Format for Dummies to Succeed with Your Research Paper
Jason Burrey

11934
Academic writing is a challenging activity as it requires more than writing itself. Some students find it hard to conduct primary or secondary research while others simply lack knowledge of the subject. The most widespread problem is paper formatting. It involves inserting in-text citations and references properly as well as formatting some general Word elements.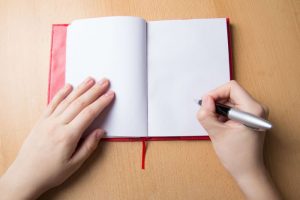 You don't have to be an advanced PC user to format your academic essay. You may simply download a template or finished essay to use as a basis for your own work. If you manage to find an essay related to your topic, you may rewrite it to speed up the process. APA guidelines were established by the American Psychological Association (APA). So, you may guess that this format is applied to Psychology and Sociology paper mostly. Philosophy, Literature, Anthropology, and Religious Studies students may find this referencing style useful as well.
Here are the general guidelines to let you have an overall picture:
Take white blank 8, 5 x 11-inch paper. It would be a standard Microsoft Word sheet.
Ensure having single-inch margins of the top, bottom, and all sides.
Indent the first word in each paragraph ½ inch.
It is better to use Times New Roman or Arial font, size 12. Hint: Arial will require 0,5 page of text less as it's a bit lengthier than Times New Roman. So, if your teacher provides the number of pages instead of the word count, that is how you can save some time.
The entire text should be double-spaced. Most of the referencing styles follow this rule.
On the title page, add a special header known as "Running Head." After these words, type in the name of your paper. If it's too long, make it shorter, but put the whole name on the rest of the pages. The title should appear at the top of each page. Just install your Microsoft Word processor to insert these elements automatically.
APA Format for Dummies: Structure and Examples
You may probably know that the structure of some academic papers depends on both formatting and type of paper. An essay is the simplest project which only has three standard sections: introduction, body paragraphs, and conclusion. APA is usually applied to the research papers. They have more than three sections. To specify, APA research papers contains:
Title Page
Outline
Abstract
Intro
Main Body (research methods, results, and discussion)
Conclusion
References
Appendix (if any tables, graphs, or images are attached)
Acknowledgments (just to name the partners/colleagues if any)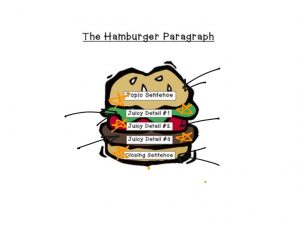 As you can see, this is a much more complicated and time-consuming process. Thus, it is recommended to start with an outline. At least the writer will be able to turn to its structure to make the text flow smoothly and logically. Leave tiny elements like title/cover page to the end as it does not take too much time to complete.
There are two types of in-text citations. It is important to cite them according to the formatting rules. Indirect in-text citations are those which you simply paraphrase. Choose some parts from the selected sources you like. They should serve as a credible evidence, so these sentences or paragraphs must be meaningful. Even if you rewrite some information, you should still mention the author and publication year. Begin with such words/phrases as: "according to," "as mentioned by," "as Last Name writes," etc.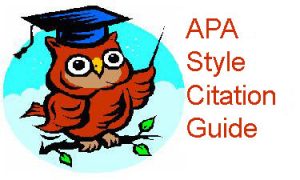 Direct in-text citations have a more complex structure. You need to begin the sentence with the introductory words and then insert the chosen quotation. Simply copy-paste the selected sentence from the context. Next to this quote, put author's last name, publication date, and page number in parenthesis/brackets. Example:
Once the healthcare personnel accepts the generational diversity, the organization obtains a "richer scope of practice because gained skills and expertise of every generation of nursing personnel generate a friendly and pleasant environment for both staff and patients" (Hendricks & Cope, 2012, p. 717).
The final page should be formatted with respect to special rules. The last page is known as Bibliography, Works Cited, or References. In APA style, it is called references. Take notes during your research to include all references in alphabetical order:
Hendricks, J. M., & Cope, V. C. (2013). Generational diversity: What nurse managers
need to know. Journal of Advanced Nursing, 69(3), 717–725.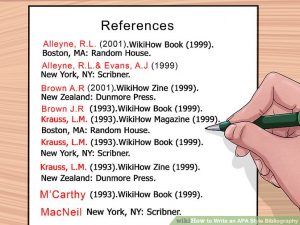 To ease your job, you may use various online citation generation tools in addition to essay templates in APA.
Get your original paper
Free!